Communities around the country are increasingly recognizing the transformative economic and community-building power of Anchor Institutions (Anchors) — those sizable entities with physical, cultural and economic ties to a community such as universities, hospitals, local government, and large corporations. These institutions are often an under-tapped resource that can play pivotal roles in creating and growing a prosperous economy by focusing on fostering a vibrant, inclusive small business sector. While the past decade has seen a rise and differentiation in anchor strategies, too little attention has been dedicated to either categorizing the breadth of engagement types or to assessing the impact of these strategies on small businesses and the ecosystem in which they are embedded in.
This report, primarily written for Anchors interested in expanding their contributions to their local small business ecosystems and community stakeholders eager to engage in this conversation, spotlights the different paths that Anchors across the country have chartered. The case studies contained in this report are designed to spark conversations about which lessons to heed and which learnings to emulate. One lesson that emerges from the case studies is the imperative to more rigorously evaluate the impacts of Anchor strategies. The report concludes with a high-level roadmap that Anchors can follow to deepen their contributions to build a more inclusive, small business ecosystem.
For the past few years, LISC has been working with and studying examples of Anchors catalyzing small and minority business development in communities across the country. Developed in partnership with Forward Cities, a capacity-building organization committed to building equitable entrepreneurial ecosystems across the country, this report explores how different types of Anchor Institutions are leveraging their unique assets and place in their communities to foster an environment in which small businesses, especially woman and minority-owned businesses (W/MBE), can grow and thrive.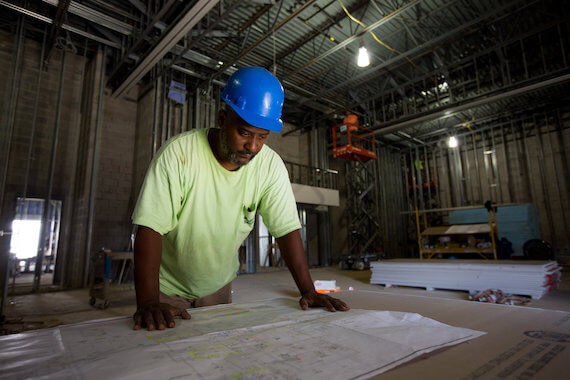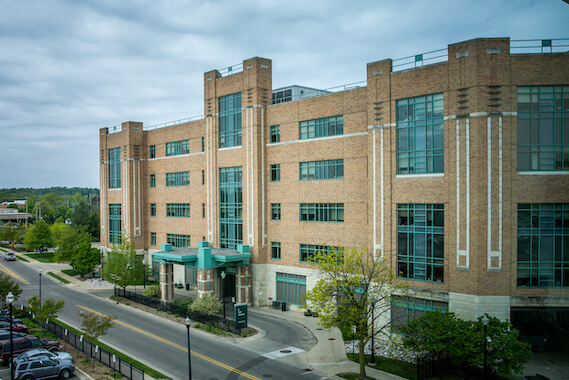 What is an Anchor?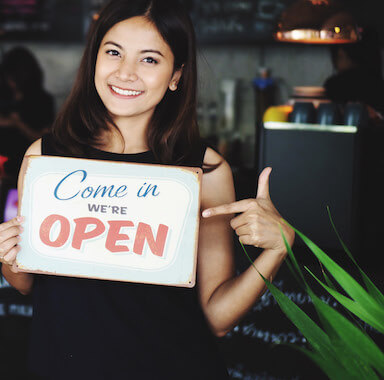 While Anchor institutions' economic development strategies were pioneered in the world of higher education and healthcare – the so-called "eds" and "meds" – the field is evolving to activate other types of institutions that share similar traits and that can be harnessed to advance inclusive growth opportunities. These include other major employers, entities that are major destinations or developers, organizations whose investments and spending impact local economies, etc. These entities include corporations, governments, arts and cultural institutions, sports facilities and teams, among others. In Richmond, Virginia, for example, a major corporation, Capital One, created the 6 Biz program in partnership with LISC to provide grants to small businesses in the Highland Park neighborhood.  Many cities and counties have also recognized the power of their own assets to create prosperity by adopting local procurement goals beyond capital projects. For instance, the city of Memphis has doubled its spending with MBEs in two years through a set of intentional fiscal policies.
Creating Shared Value for Anchors and Small Business Ecosystems
Effective Anchor-Community partnerships that have the potential to advance shared economic prosperity through entrepreneurship are built on a foundation of shared value. For Anchors this means clearly understanding how their engagement in the ecosystem intersects with their business prerogatives and local license to operate sustainably and profitably – in short, 'their own self-interest well understood' (de Toqueville, Democracy in America).
Establishing the ground of trust and shared value is one of the hardest parts of the work. A common vocabulary, agreement on desired outcomes and commitment to transparency are critical ingredients. Foremost, though, it requires all parties to be willing to engage in honest conversations, to re-evaluate long-held preconceived notions and vulnerability to admit past mistakes and work through grievances. The inherent power imbalance between the parties and the fact that 'community' rarely speaks with one voice, makes this process significantly more difficult for communities. But it is an absolutely critical piece of a larger strategic development, without which the best thought-out strategy will collapse once doubts inevitably (re-)surface along the journey. Our work as intermediaries in these conversations across the country, affords Forward Cities and LISC with a unique perspective to help shepherd this process forward.
Some Anchors are motivated by a desire to improve or create a vibrant district around their physical campus to serve the needs of staff, visitors and students. ProMedica in Toledo, for instance, created a loan pool in partnership with LISC to help small businesses in targeted neighborhoods surrounding its facilities. Others are motivated by external influences to drive dollars into the local small business economy.  These externalities include region-wide "buy local" campaigns like those seen with Chicago Anchors for a Strong Economy or the Washington D.C. Anchor Partnership.  In some instances, an external driver emerges from a Community Benefits Agreement that an Anchor enters into that calls for specific investments in the local economy or local hiring goals.  In healthcare, a Community Health Needs Assessment can launch an Anchor to develop strategies that increase resident income as a lever to improve health outcomes.
Regardless of motivation, there are clear benefits to Anchor Institutions who commit to growing inclusive small business ecosystems including:
Align sustainability, diversity and inclusion, and community benefit priorities across the institution.
Create a more efficient and resilient supply chain that reduces transportation impacts, increases timeliness and provides enhanced customer service through local contacts.
Contribute to a thriving local business community that meets needs for goods and services of area residents, employees and customers.
Increase community impact by targeting underserved neighborhoods.
Leverage philanthropic and public funds to advance shared goals with community partners.
Earn an enhanced reputation and be recognized as contributing to creating a more inclusive and prosperous local economy.
Enhance the safety and appearance of adjacent neighborhoods by supporting local businesses.
For communities, successful Anchor institution engagement in strengthening an inclusive, small business ecosystem provides multiple benefits including:
A stronger local economy: Expanded local business revenues recirculate throughout the local economy. According to the Institute for Local Self-Reliance, multiple studies indicate that around 50 cents of every dollar spent at locally owned businesses is reinvested into the local economy through wages, goods and services, profits, and donations.
Job Generator and Potential Pathway out of Unemployment – Local businesses tend to hire locally, creating jobs for existing and new residents. A study by the Initiative for a Competitive Inner City found that in the ten cities investigated, "urban small businesses [with 5 to 249 employees] create most of the jobs in the city overall as well as in distressed inner city neighborhoods" (p.1).
Increased tax revenue – Growing small businesses provide commercial and personal tax base for communities.
Increased racial wage equity – Women and minority-owned businesses hire more people of color and pay higher wages, helping to narrow the racial wage gap.  Research by Policy Link shows that if people of color earned the same as white counterparts, many urban economies could be significantly larger.
Access to goods and services – increased access to good and services needed by nearby residents in areas adjacent to Anchors. For example, healthcare institutions that provide mobile or free-standing food markets in areas formerly designated as food desserts impacts community health.
Adjacent business district revitalization – increased vitality in business districts that contribute to overall perceptions of neighborhood safety, desirability, and convenience.
A scan of successful Anchor initiatives identified four primary roles that Anchors have adopted to support a vibrant inclusive small business ecosystem:
Anchors as Buyers
Anchors as Investors
Anchors as Capacity Buidlers
Anchors Sharing Knowledge and Infrastructure
Download the full report for in-depth analysis of each Anchor role, including case studies from around the country.