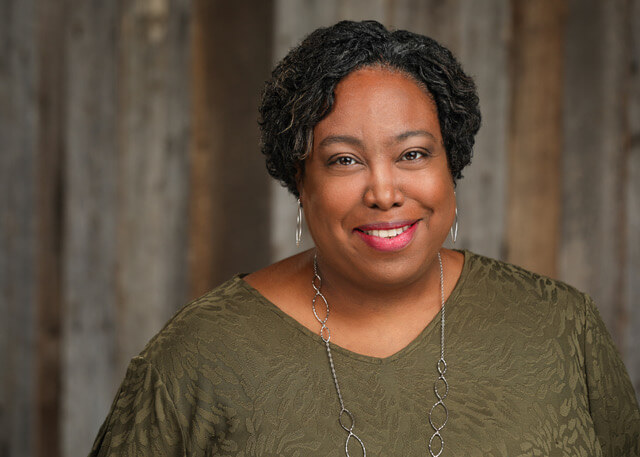 Leaning into the hard conversations and doing the work that creates real change.
For the past two decades, Fay Horwitt has been working with organizations and individuals who are truly invested in the hard work of equity. She invests this time because she believes that equity isn't only the right thing to fight for but that it is the one thing that will keep our global society moving forward.
From consulting on the state of equity for entrepreneurs to leading Forward Cities, an organization that leads research and evaluation for communities across the nation who are looking to lean into this challenging work, Fay is well-equipped to deliver a powerful message and impactful recommendations for communities who are looking to take that next step in their DEI journey.
Thought Leadership
Thought leadership pieces by Fay have been shared hundreds of times by community leaders across the globe and her writing has been featured by Pulitzer Prize-winning media sources. As she continues to develop pieces that cause us to look outward and inspire us to look inward for the questions that surround equitable entrepreneurship, she herself is continuing to develop more of an understanding of this ever-moving target.
Keynote | Speaker | Presenter
As an effective communicator and seasoned public speaker, whether speaking to a board room or an auditorium, Fay's ability to connect with audiences from a diverse collection of backgrounds is what has made her impactful in doing the work that creates tangible change.
NC Main St. Conference 2022
HUSTLE Winston-Salem Inclusive Entrepreneurship Conference
Frontiers of Entrepreneurship 2022
Global Entrepreneurship Week, Sacramento 2021
Texas Downtown Conference, 2021
InBIA eBuilders Conference, 2019-2021
SHIFT Conference, 2020
Startup Champions Network Summit, 2020
Kauffman Foundation ESHIP Summit, 2020
Main St. America Conference, 2020
Change Catalyst Annual Conference 2020
In the community
By remaining connected to the grassroots work on a foundational level, Fay is reminded what she does the work that she does. Whether leading conversations in Winston-Salem, North Carolina or Ottawa, Ontario she is helping people understand that, progress at the ecosystem level will trickle up to progress at the national and, ultimately, global level.
TechStars Startup Weekend Coach | Winston-Salem
TechStars Women's Startup Weekend Organizer | Winston-Salem
Lead Organizer, TEDx | Winston-Salem Women
Innovation DuPage ABIDE 2022
Louisville Startup Weekend Facilitator 2021
Invest Ottawa ABIDE 2021
Greensboro/High Point ABIDE 2021