Strengthening Equitable Entrepreneurship in Communities since 2014
2014 – 2015
Forward Cities was co-founded in 2014 by Denise Byrne of Friends of New Orleans and Christopher Gergen of Forward Impact as a learning collaborative among four cities: Cleveland, Detroit, New Orleans, and Durham. Recognizing its efforts as a test-case for mid-sized cities, support came from the Kresge and Case Foundations and numerous local funders as well as national partners including the Aspen Institute and ScaleUp Partners.  The Urban Institute was our evaluation partner throughout the engagements; their final impact assessment report of this two year cross-city collaboration can be found here.
INNOVATENC
In 2015 Forward Cities built on this work with a similar multi-city learning collaborative in North Carolina called InnovateNC, which was created to provide capacity-building support to three metro areas (Wilmington, Greensboro, and Asheville), and two micropolitan/rural communities (Pembroke and Wilson).  All communities have produced and are executing a set of strategic plans with strong community-based support (grassroots and tree-tops) and have leveraged these plans to attract over $10M in follow-on funding to invest in their local entrepreneurial ecosystems.
2016 – 2019
CEOs for Cities Merger
In January 2018 Forward Cities merged with CEOs for Cities, a seminal U.S. urban leadership network that was started in 1991 by Chicago Mayor Richard Daley and Paul Grogan among others to organize cross-sector leaders around strategies to revitalize America's cities. The merger reflected a growing awareness among cities that economic growth has often had an inverse relationship to economic inclusion–and an interest in actionable strategies to address these inequities. The merger also brought renewed energy and a sharpened focus to the national network of cities and allowed the merged organization, under the banner of Forward Cities, to expand and deepen its impact. Since the merger, Forward Cities has:
Curated a national learning network of 24 cities that participate in our national conference, quarterly webinars, site visits, and capacity building offerings;
Organized three national conferences for leaders in cities around the country.  The 2019 national conference in Pittsburgh attracted more than 250 city and community leaders from 30 cities;
Created a national learning platform including a robust website with inside perspectives from our capacity-building communities, profiles of ecosystem-builders, and previews of tools, webinars and case studies;
Distributed a monthly newsletter reaching over 10k readers and more than 25k social media followers;
Published a number of thought pieces and articles including co-authoring a white paper with LISC on the role of anchor institutions in fostering an inclusive small business ecosystem in neighboring communities;
Drafted legislation in North Carolina to create a "Community Innovation Fund" to provide capacity-building and matching funding for under-connected metropolitan and micropolitan communities across the state.
GROUNDWORK INITIATIVES
During the first half of 2019, Forward Cities ran an engagement in partnership with LISC focused on aligning key cross-sector stakeholders to develop a set of strategies intended to positively impact the ability for entrepreneurs to be more successful.  Three cities took part in the engagement: Jacksonville, Richmond, and Buffalo.  They were guided through a planning process that was led by Forward Cities staff from the community innovation and research departments.  Each city developed what became an actionable strategic plan informed by aspiring and existing entrepreneurs facing similar challenges in each city.
ESHIP COMMUNITIES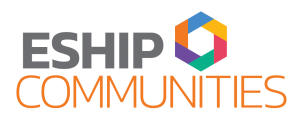 Additionally, we partnered with the Kauffman Foundation to co-design and manage the implementation of the ESHIP Communities program: a three-year, community-driven approach for building entrepreneurial ecosystems that fosters inclusion, relationships, collaboration, and social capital across networks of entrepreneurs and those who support them. The program supported the creation and evaluation of a repeatable, bottom-up approach to building and strengthening entrepreneurial ecosystems. Learnings from the initial programs will help refine the approach in subsequent cities. To validate the effectiveness of the model, we tested key aspects of the framework in the following communities:
2020 and Beyond:
Forward Cities builds on this work to codify and validate a set of place-based strategies for cities and regions to build and sustain robust equitable entrepreneurial ecosystems. These ecosystems will help entrepreneurs and small business owners launch and grow successful businesses and lead to long-term economic and community impact. 
As a field building organization, we strive to work with a growing network of partners and practitioners to bring this work to dozens of cities, foster shared learning and collaboration between a global network of cities and other ecosystem building organizations, and help influence local, state, and national economic development policy and spending priorities to create more equitable opportunities for entrepreneurs.