Actualizing our mission to create opportunities for shared prosperity through inclusive and equitable entrepreneurial ecosystem development is made possible by our uniquely talented, skilled, passionate, and resilient team of equity champions and ecosystem builders.
Fay Horwitt
President & CEO

Fay Horwitt
CEO & President
Fay serves as the President of Forward Cities, where she oversees organizational strategy and serves as the executive lead of the ESHIP Communities initiative. In addition, Fay is a dedicated advocate for the emerging profession of ecosystem building, and as a founding member of Ecosystems Unite. Beyond her formal roles, she is a sought after presenter, trainer, and thought leader on the topic of equitable entrepreneurial ecosystem building. Never one to be content with status quo, Fay has also recently begun addressing a new need in local communities: ecosystem healing–helping pivot ecosystems and institutions in this time of the dual COVID-19 and systemic racial injustice pandemics.
Brett Brenton
Senior Director, Learning
Networks

Brett Brenton
Senior Director, Learning Networks
As Senior Director of Learning Networks, Brett coordinates the ESHIP Communities engagements and oversees the expanded learning work that centers the partnership. He also helps to ensure that the practices of Forward Cities and that of it's partners is properly disseminated to people committed to advancing the craft of building equitable entrepreneurial ecosystems. Brett is drawn to the idea that we can solve for major systemic issues in America through impact at the granular level. Brett spent thirteen years in public education before starting a diversity-focused, STEM-themed career development non-profit for the Research Triangle Foundation. This led to other opportunities in program design and implementation, stakeholder engagement, and small business tenant recruitment at The Frontier RTP. Brett loves hitting the local trails on his mountain bike as an active way to appreciate the beauty of North Carolina.
Michelle Benham
Senior Director, Marketing & Communications

Michelle Benham
Senior Director, Marketing & Communications
Michelle's background in marketing, media, science, and organizational development led her to create award-winning content and campaigns for nonprofits, federal and local government agencies, and the private sector. Prior to Forward Cities, Michelle led the marketing and communications team at the Full Frame Documentary Film Festival, an internationally renowned program of the Center for Documentary Studies at Duke University. Previously, she led efforts at NASA's Goddard Space Flight Center, Discovery Learning Alliance, and Discovery Communications. Michelle is an alumna of the esteemed Emerging Wildlife Conservation Leaders program, and was a founding board member of the Conservation Leadership in the Caribbean fellowship—a capacity-building, networking, and leadership development program for emerging leaders in climate science and wildlife conservation in the wider Caribbean region. Michelle holds an M.F.A. in Film & Media from the School of Communication at American University and a B.S. in Ecology from the University of Georgia. She and her family are proud Durham residents with deep affection for the Eno River.
Stacey Williams
Senior Director, Ecosystem Impact

Stacey Williams
Senior Director, Ecosystem Impact
Dr. Williams brings nearly 15 years of public health research experience and training to the Department of Research and Evaluation. With an eye towards the social determinants of health, she uses public health concepts to produce evidence on systemic inequities. Through the use of existing data and primary data collection tools, she works with the team to generate actionable information for informing local efforts to increase equity in opportunities. She completed her graduate training at the Johns Hopkins Bloomberg School of Public Health and the University of North Carolina Gillings School of Public Health. In her free time, Stacey enjoys tending to her flower garden, nature photography, and ancestry research.
Hassan Bazzi
Director, Community Innovation
Hassan Bazzi
Director, Community Innovation
Hassan Bazzi serves as the Director of Community Innovation at Forward Cities, In this role, he oversees the entrepreneurial ecosystem capacity-building engagements in the national network of cities. Hassan is an ecosystem builder and entrepreneur. Prior to joining Forward Cities, Hassan served in Detroit's non-profit sector in collaboration with community, philanthropy, government and the private sector on ecosystem building projects and cross-sector economic development initiatives including commercial corridor development, talent pipeline development, and small business development initiatives aimed at catalyzing neighborhood-based businesses and under-resourced entrepreneurs. Hassan serves as a Kauffman Foundation ESHIP Champion, is an alum of Leadership Detroit, an Aspen Ideas Scholar, and serves on a number of boards including Eastern Market Corp. and Venture for America–Detroit.
Tia Bond
Executive Administrator

Tia Bond
Executive Administrator
Tia Bond serves as Executive Administrator to the Forward Cities' President & CEO and Senior Team providing administrative and fund development support. She is also a Project Manager supporting the day-to-day operations of the ESHIP Communities program across multiple cities. Prior to joining Forward Cities, Tia co-founded TDA Integrations, Inc., a healthcare staffing and strategic planning firm in support of the Department of Veterans Affairs and military installations. She continues to fill the roles as co-owner and CEO of her small business. Tia also served our great nation as a military officer and federal Logistics Manager. She earned a M.A. in International Studies and Security Studies from East Carolina University and B.S. in Biology from University of South Carolina. She is continually seeking avenues to pursue personal/spiritual growth and professional development. During her free time, Tia enjoys reading, baking, and spending quality time with her family and friends. Residing in the panhandle of Florida allows her to relish the beautiful emerald waters of the Gulf of Mexico with her husband and son. She has been a wedding coordinator with Savior Faire Weddings since 2014 and loves creating beautiful, memorable wedding days for her clients. Tia is also passionate about mentoring and coaching Veterans during their vulnerable season of transitioning out of uniform.
Deryle Daniels
Senior Manager of Marketing & Communications
Deryle Daniels
Senior Manager of Marketing & Communications
Deryle Daniels is the Senior Manager of Marketing & Communications with Forward Cities. He has over 10 years of experience in the fields of marketing, communications, and fundraising with universities, community organizations, small businesses, startups, and major corporations.
Born in Durham, Deryle graduated from the esteemed Chapel Hill High School and moved on to the University of North Carolina at Greensboro. While there, he was active on campus, serving on the new student orientation staff, as president of Alpha Phi Alpha Fraternity, Incorporated, and in numerous other leadership capacities.
Soon after graduation from UNCG, he moved to Charlotte and, eventually, back to Durham. He volunteers regularly at his elementary, middle, and high schools, as well as serves on two alumni boards at UNCG.
In 2015, Deryle married his college sweetheart, Desirée Daniels and, in 2021, they welcomed their son. They currently reside in Durham, NC and enjoy exercising, traveling, cooking, and the arts. In addition to Forward Cities, he uses Daniels Development & Branding, LLC to help small nonprofits and small businesses reach their target markets without breaking the bank.
Megan Shuford
Manager, ESHIP Communications
Megan Shuford
ESHIP Communications and Storytelling Manager
Megan North Shuford Megan comes to Forward Cities with over 15 years of non-profit experience including program design, storytelling, grassroots fundraising and communications. She is dedicated to uplifting the voices of our diverse ecosystem builders, community leaders and entrepreneurs, while continuing to support the creation of healthy entrepreneurial ecosystems in our ESHIP communities. Before becoming our ESHIP Communications Manager, she directly supported conscious and social entrepreneurs as a transformational coach. She is also a passionate and dedicated community builder, healer, storyteller, conscious co-creator and founder of Dreams Followed. Her life values are centered around collective liberation, compassion, love, honoring intuition, community and racial, economic, and social justice. Feel free to contact Megan at mshuford@forwardcities.org with any questions or just to say Hello!
Nutishia Lee
Marketing & Communications Coordinator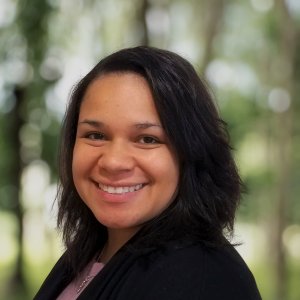 Nutishia Lee
Marketing & Communications Coordinator
_
Nutishia is a Marketing & Communications Coordinator at Forward Cities. Nutishia earned her B.A. in Visual Arts and Evolutionary Anthropology from Duke University and has remained passionate about both science and design. Prior to coming to Forward Cities, she served as a laboratory research analyst where she utilized scientific illustration to communicate complex concepts, details, and subjects in an engaging and easily comprehensible way. She is an experienced graphic designer and full-stack developer whose illustrations have been published in numerous scientific journals, including Developmental Cell and Cell Reports. In her free time, Nutishia enjoys gardening and introducing her young children to the wonders of the world around them.
Alice Quach
Research Assistant
Alice Quach
Research Assistant
Alice Quach is a Research Assistant at Forward Cities. She earned her M.S. in Sociology from Virginia Commonwealth University and her B.A. in Sociology and Biology from the University of Virginia. She published an article in the Fall 2021 issue of Dissent Magazine on educational inequality during COVID-19, focusing on how the pandemic has exacerbated existing inequalities among students of color. For this piece, she interviewed 30 undergraduate and graduate students to tell some of their stories. Her research interests include race and ethnic relations, institutions and inequalities, and social justice and human rights. In her free time, she enjoys watching movies and TV, listening to podcasts, and spending time with friends.
Phylicia Bediako
Manager of Research & Evaluation
Phylicia Bediako, PhD, MSW
Manager of Research & Evaluation
Dr. Bediako is dedicated to connecting research, practice, and policy to build safe, healthy, and economically viable communities. Her work focuses on how women and youth of multiple marginalized identities heal, mobilize, and empower themselves in oppressive and hostile social contexts. She has a special interest in how systems-level and trauma-informed approaches can be used to address persistent social and health disparities and inequities. Dr. Bediako has a substantial background in quantitative and qualitative data analysis and has previously provided research and data analysis support to advance state, regional, and local violence and injury prevention, social justice, and public health initiatives. Providing research capacity support for women-led community and economic development initiatives piqued her interest in how equitable access to entrepreneurial success contributes to economic independence and opportunity that uplifts entire communities. Her work has supported organizations such as WEPOWER and the Women's Entrepreneurship in Early Childhood Education Partnership. She earned her graduate degrees from the Brown School at Washington University in St. Louis and the Pennsylvania State University. She is fascinated by the breadth of outlets and mediums creatives of marginalized communities use to tell their stories and loves bookstores, museums, and art galleries.
Miriam Mueller
Bookkeeper (Contract)
Miriam Mueller
Bookkeeper (Contract)
Miriam Mueller is the bookkeeper for Forward Cities and the owner of Happy Bookkeeping, a firm specializing in nonprofits, associations, and entrepreneurs. Miriam has been doing bookkeeping and accounting for over 25 years for a wide range of businesses and individuals, helping people get organized and make sound, data-driven, and socially responsible financial decisions. Miriam is also an experienced grant writer, nonprofit fundraiser, and technology consultant. Miriam holds an MA in History from Columbia University and a BA from the University of Texas.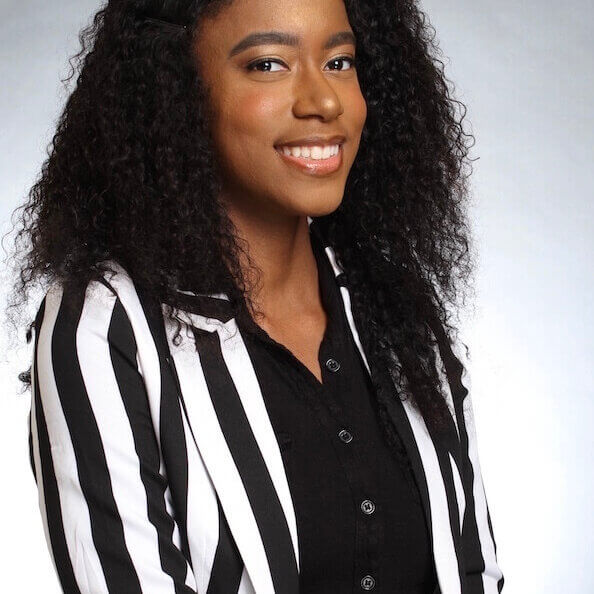 Minnie McMillian
Research Assistant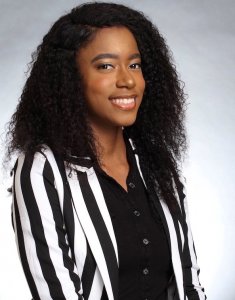 Minnie McMillian
Research Assistant 
Minnie McMillian is a Research Assistant at Forward Cities. She graduated from East Carolina University with a degree in Psychology and is currently a graduate student studying psychology at North Carolina Central University. Minnie has developed her applied social research skills, including data collection, assessment, and evaluation in both academic and non-profit settings. She is a recent AmeriCorps alum, serving as a Public Ally, where she assisted in closing the opportunity gaps for boys and young men of color in Wake County. Her passions are exploring the antecedents of psychological well-being and applying these findings to improve the health and livelihood of communities of color. Minnie enjoys listening to Comedy, True Crime, and Society/Culture podcasts. And, in her free time, she tends to her plants, binge watch documentaries, and create miscellaneous boards on Pinterest.
Community Leads & Navigators
Mike Byrd, JD. MBA
E3 Durham Program Director
Mr. Byrd is the Program Director for Forward Cities' SBA Community Navigator Pilot Program in Durham, NC.  As program director, he collaborates with local government and other local partners to build and sustain a more equitable entrepreneurial ecosystem in the Durham area. Working under a hub and spoke model with Forward Cites as the hub, Mr. Byrd will work in close collaboration with the current following 6 spoke organizations: North Carolina Central University's School of Business, Provident 1898, Durham Tech's Small Business Center, Knox Studios, Helius Foundation, and Infinity Bridges.  Passionate and dedicated to the success of underserved business owners, Mr. Byrd looks forward to strengthening connections that exist in Durham. 
His commitment to underserved business owners extends to his earlier work as the former Interim Director of the North Carolina Central University's MBA program where he also served as the faculty advisor to NCCU's HBCU MBA Business Plan Competition Team.  Mr. Byrd has also worked as a commercial loan underwriter for Initiative Capital, a community development financial institution whose mission was to provide financing for minority entrepreneurs, small businesses and nonprofit organizations within low wealth communities. Most recently, Mr. Byrd took seriously the impact of COVID-19 on businesses and acted as a commercial loan underwriter for the US Small Business Administration's EIDL loan program, as well underwriting SBA backed PPP loans for SmartBiz Loans, a Silicon Valley Fintech. 
Understanding that individuals are able to thrive when their communities are adequately resourced, Mr. Byrd takes the needs of the communities in Durham into account just as much as he considers the needs of individual business owners. His community-oriented work has included: serving 2 years as a Google Fiber Digital Inclusion Fellow; membership on the executive board of the Raleigh-Durham chapter of the National Black MBA Association; board membership at Lincoln Community Health Center, and currently Mr. Byrd is co-chair of the Bigger Better Business committee of the Durham alumni chapter of Phi Beta Sigma Fraternity Incorporated.  He earned his Doctorate degree in the field of law at Cleveland State University's Cleveland Marshall College of Law, his Master of Business Administration degree from Cleveland State University, and his Bachelor of Business Administration from the NCCU School of Business.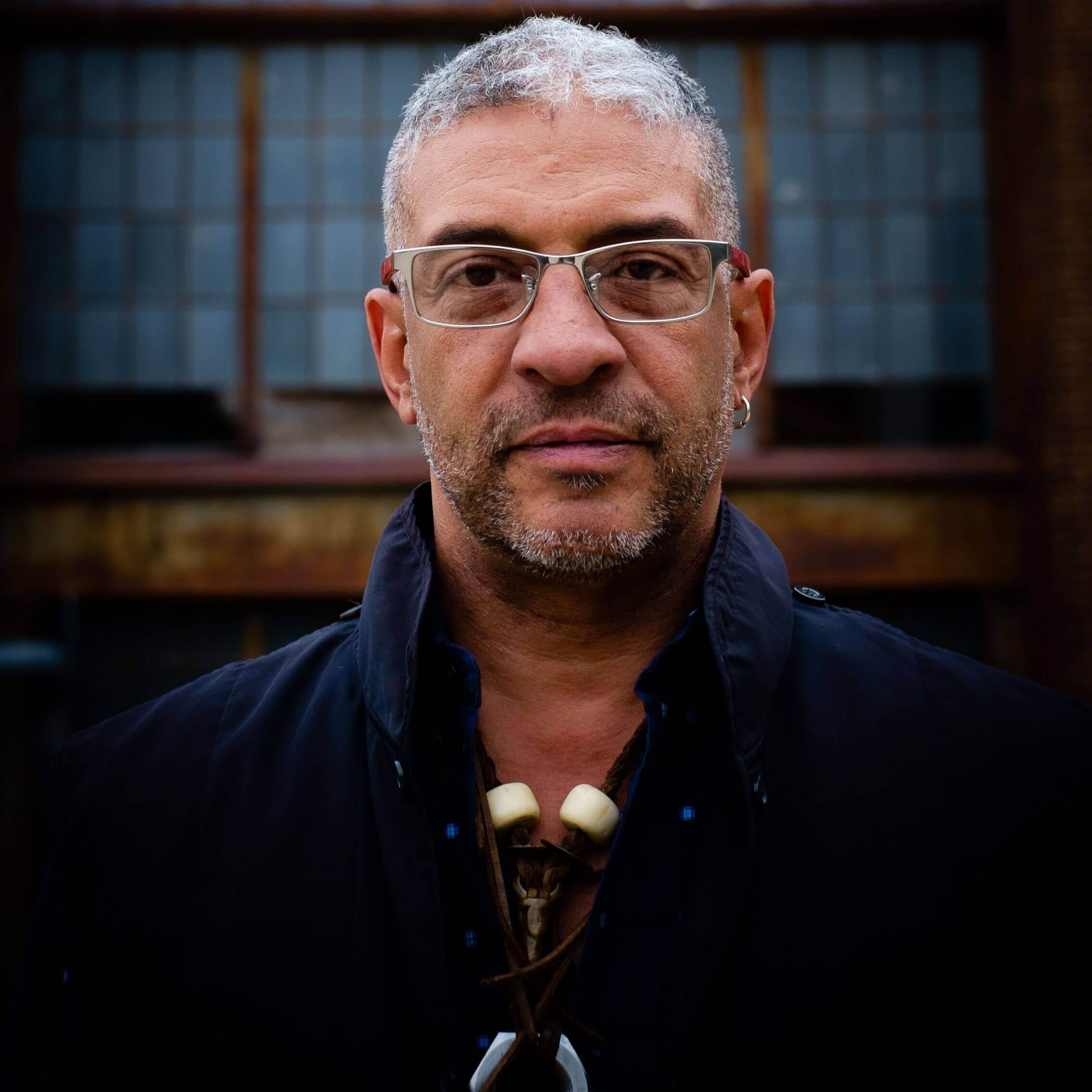 PAULO GREGORY
ESHIP BALTIMORE
Cohado is an innovative and flexible platform to support collaboration, sustainability and inclusive team- and community-development. Cohado, Inc. additionally facilitates the development of diverse startup communities nationally and locally in Baltimore. In collaboration with the Kauffman Foundation's ESHIP Communities and Forward Cities, Cohado, Inc is stewarding the ESHIP Baltimore initiative to support the stabilization, ideation, seeding and growth of Black business in Baltimore. This initiative engages entrepreneurs and community leaders in a collective impact effort to cultivate the creativity, innovation, and leadership of Black Baltimore as a model for thriving equitable entrepreneurial ecosystems of the future.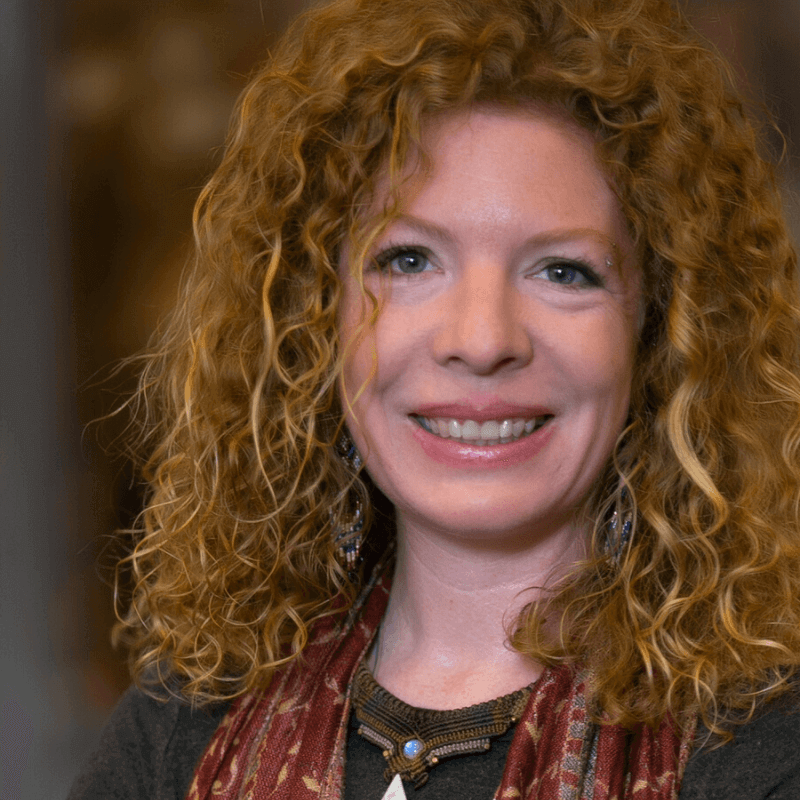 ERIN ORTIGOZA
ESHIP RIO GRANDE LOCAL DIRECTOR
Erin has been involved with food community planning and development in a variety of capacities for over 15 years. Through her previous work as the senior planner at Santa Fe County, Erin was responsible for creating the Santa Fe County Agriculture and Ranching Implementation Plan. She also coordinated numerous agricultural demonstration projects and the AgriGate of Santa Fe County, an online clearinghouse of food and agricultural information designed to support food access and networking opportunities in the region.
Before coming to Forward Cities, Erin was also the co-owner of Ancient Waters Farm, her family farm in La Madera, New Mexico, from 2012 through 2017. She is passionate about facilitating collective work supportive to a rich and resilient entrepreneurial environment for the food and agricultural community of New Mexico.
Rose LeJiste
Orange County / Orlando
Rose LeJiste
Executive Director, Black Orlando Tech
Rose LeJiste was born and raised in South Florida and is the proud oldest daughter of Haitian immigrants. She received her BS in Industrial Engineering from UCF in 2005 and then worked at Kennedy Space Center for 15 years. She is an engineer/solutions developer turned tech entrepreneur and is an epic expert in data analytics, business intelligence and optimization, process improvement and streamlining, reliability/safety engineering, performance and project management in both government and commercial environments. She is certified in business intelligence and data analytics and founded her own tech consulting company, RL Engineering and Tech Solutions, in 2019. She currently serves as the Executive Director for Black Orlando Tech, a nonprofit committed to accelerating minority economic advancement through careers and entrepreneurship in tech. Rose coordinates the organization's Tech Startup Series, an entrepreneurial development program focused on ensuring that black startup founders have a solid business foundation. Rose uses her experience to speak at various tech conferences, mentor black and brown youth, and provide guidance to young people of color who are just starting their professional careers.  She is a mentor and advisor with several nonprofit organizations and loves to volunteer within her community sharing her lessons learned from her life experiences and her STEM expertise. Rose is also a mother to a beautiful and amazing 18-year-old daughter who is on her way to pursue her BFA in acting. 

Kim Louis
Program Manager, Inclusive Innovation
Kim Louis is an entrepreneur and nonprofit director in New Kensington, PA with 27 years of experience working in the nonprofit sector and with at-risk youth. She has a Bachelor of Arts in Urban Studies from the University of Pittsburgh and a Master of Arts in Youth Ministry from Trinity School for Ministry. She has worked as a Behavioral Specialist in autism for Western Psychiatric Institute and Clinic and a Youth Ministry Consultant for the Episcopal Diocese of Pittsburgh. She is the Founding Director of Sonward Youth Programs in New Kensington, PA, working with kids in the neighborhoods with the highest poverty rates in the county. She created a tiered mentorship program where kids can move from participants to interns to staff. Currently, the daily operations of the program are partially run by staff who started out as program participants. Kim has been married to her husband, Dave, since 2004 and together they are raising their four adopted children who are all high school aged. She completed a two year engagement in ecosystem building in New Kensington in 2020. She continues to work with Forward Cities supporting equitable redevelopment in other rust belt communities in Pennsylvania.
Tiffany Spencer
Orange County / Orlando

Tiffany Spencer
Board Chair and Program Director, Black Orlando Tech
Tiffany Spencer, a native of Cincinnati Ohio, is a 7x certified Salesforce.com Professional, and Salesforce MVP with over 12 years of experience leading digital transformations for small to large corporations utilizing the Salesforce.com platform. She is currently the Board Chair and Program Director for Black Orlando Tech, a non-profit organization committed to accelerating minority economic advancement through workforce, small business, and socioeconomic development by increasing the awareness, activities, network, and resources for local minorities who pursue careers or entrepreneurship in technology. Tiffany is very active in the community and uses her expertise to mentor high school and college students.
Kelda Senior
Orange County / Orlando

Kelda Senior
Programs and Communications Director, Black Orlando Tech
Kelda Senior is an accredited public relations (PR) and business development professional based in Orlando, FL. For over 10 years, Kelda has served as a communications and community outreach specialist in both public and private sectors, including local, state and federal government, with an emphasis on the transportation sector since 2012.
Kelda is the programs and communications director for Black Orlando Tech (BOT), a nonprofit organization focused on accelerating minority economic advancement through tech careers and entrepreneurial endeavors.
In addition to serving BOT, Kelda is a marketing and PR consultant serving tech startups, small businesses, and technical professionals seeking to grow their personal brands online. Additionally, she is an adjunct professor at Florida Polytechnic University in Lakeland, FL.
She serves as secretary and communications chair for WTS Central Florida, and is the Accreditation Co-Chair for the Public Relations Society of America (PRSA) Orlando Chapter.
Kelda holds a Bachelor of Art in journalism and a Master of Public Administration (MPA) – both from the University of Central Florida.
---
At Forward Cities, we value collaboration above all and are always interested in finding new partners, exploring new ideas, and forging new ground. Please take 1-2 minutes to complete this form, which allows you to share how you might like to engage with us as we collectively pursue equity for every entrepreneur. A Forward Cities staff member will follow-up with you in the next 48 hours.