While the idea of bootstrapping your business – or only using existing resources, such as personal savings, personal computing equipment, and garage space, to start and grow a company – sounds admirable, depending on your situation and the business you're looking to start, that may not be an option for you. 
Running a business requires time, assets, and materials and sometimes the best way to get more time, the necessary assets, and materials are by paying for them. But how do you get funding for your business if you're just starting out? Here are 4 ways to start: 
1. Work with a local bank or credit union. 
Your local banks and credit unions may have a variety of resources for small businesses including loans, checking accounts, and lines of credit. If you're looking to work with a Black-owned institution there are many nationwide, but here are 5 options if you live in North Carolina. 
Mechanics & Farmers Bank – local to NC 

Greater Kinston Credit Union – NC (Connected to SECU, offers nonprofit accounts)

Greenwood – online only 

OneUnited – online only 

Andrews Federal Credit Union – VA (with share branches and ATMs in NC. Supporting Military families) 
2. Connect with a CDFI. 
A Community Development Financial Institution, or CDFI, is a financial institution that provides credit and financial services to underserved markets and populations. They often understand the specific needs of entrepreneurs, especially underrepresented ones. 
ASPIRE Community Capital – NC 

National Institute of Minority Economic Development – 

NC-based 

Piedmont Business Capital – NC 

Carolina Small Business Development Fund – NC
3. Seek venture capital or investment. 
Start-up or new companies with the potential to grow need a certain amount of investment to get started. Sometimes, wealthy investors like to invest their capital in these businesses with a long-term growth perspective. This capital is known as venture capital and it often comes with the agreement that the venture capitalist (or investor) owns a certain stock in your business. 
This is a viable option especially if you have a highly scalable business and need lots of capital to get going. 
4. Get an SBA-backed loan. 
If you have trouble getting funding through traditional banks, you should look into SBA-guaranteed loans. When a bank thinks your business is too risky to lend money to, the U.S. Small Business Administration (SBA) can agree to guarantee your loan. That way, the bank has less risk and is more willing to give your business a loan. 
Here are the basic steps to get funding powered by the SBA: 
Write a business plan, gather your expense sheet and create financial projections for the next five years. 

Use SBA Lender Match to find lenders who offer SBA-guaranteed loans 

Describe your needs and get matched in two days. 

Talk to lenders to compare rates, terms, fees, and more. 

Submit loan applications and paperwork.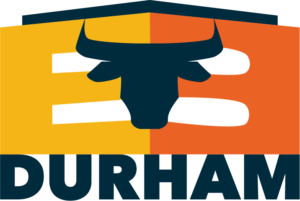 The E3 Durham Community Navigator Project is designed to assist you on your entrepreneurial journey. Whether you have an idea for a new business or own an existing business and are seeking to grow, E3 Durham can help you better understand the small business landscape in Durham. E3 Durham offers an array of resources and opportunities to help small businesses thrive through our concierge Navigation program.
Enroll here to be connected to a network of support organizations that have comprehensive support services to meet the needs of current and future business owners and ask about how our business counselors and Navigators can connect you to funding resources.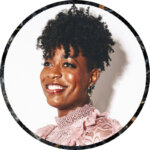 ABOUT THE AUTHOR
Tivi Jones
Hey Awesome Girl
Tivi Jones teaches, consults, and creates to help you make work (and the world) more awesome! Founder of Hey Awesome Girl, a creative agency with a social mission to empower women to become entrepreneurial consultants, she has appeared on PBS, RollingStone, Time, People en Español, and more.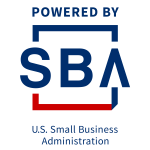 Funded in part through a Grant with the U.S. Small Business Administration. All opinions, conclusions, and/or recommendations expressed herein are those of the author(s) and do not necessarily reflect the views of the SBA.