This interview is part of the "Meet The E3 Durham Team" series, where we'll give you a front row seat into E3 Durham from the perspective of the people at the forefront. Read more about E3 Durham here. 
Michelle Benham
Senior Director of Development and Communications
Forward Cities
Q:
Tell us a bit about you and your role in the E3 Durham program and Durham community. 
A: I am proud to call Durham home after growing up in Georgia and then spending a decade in Washington, DC. As Senior Director of Development and Communications at Forward Cities, it's my job to amplify stories that help sustain not only our work but the work of entrepreneurs and entrepreneurial champions. I support the E3 Durham team by ensuring all of the marketing, storytelling, and promotional activities are authentic, engaging, and compliant with the SBA's guidelines.
Q:
What is your or your organization's deeper why that inspires you to do what you do?
A: Forward Cities works to ensure that every entrepreneur has access to resources and support to launch and grow their business. I believe that when we share our stories, and learn from each others' lived experiences, we are creating more connected and cohesive communities. Forward Cities has a national audience as a result of our work in over 40 communities. We aim to use this platform to amplify the stories of entrepreneurs and the people, organizations, and communities that support them so that we can celebrate successes and identify opportunities for more equity in our systems.
Q:
What is most important to you as we come together to  create a more diverse, equitable, and innovative entrepreneurial ecosystem in Durham?
A: It is important to me to ensure that entrepreneurs are at the heart of everything we do. We deeply understand how important it is for everyone in a community to support entrepreneurs and small business owners, and we know that more equitable ecosystems are a result of intentional efforts by entrepreneurial support organizations, policy makers, and community stakeholders. But first and foremost we should center the experiences, challenges, and successes of the entrepreneurs who help make our communities more vibrant and unique.
Q:
Can you share a story about something within the Durham entrepreneurial ecosystem that you have found deeply inspiring or motivating?
A: I am always inspired by how many people in Durham prioritize supporting our local businesses. In partnership with our spoke organizations, the E3 Durham team hosted a holiday market at our monthly Pull-Up at Provident event in December. It was wonderful to see how many people supported E3 Durham entrepreneurs for their holiday shopping and wish lists.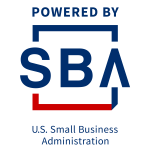 Funded in part through a Grant with the U.S. Small Business Administration. All opinions, conclusions, and/or recommendations expressed herein are those of the author(s) and do not necessarily reflect the views of the SBA.