"Regardless of motivation, there are clear benefits to Anchor Institutions who commit to growing inclusive small business ecosystems

..

."
Anchor Institutions' Contributions to Building Inclusive Small Business Ecosystems was jointly developed by Local Initiatives Support Corporation (LISC) and Forward Cities with support from the Annie E. Casey Foundation.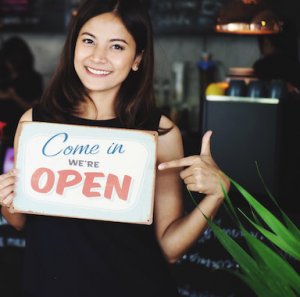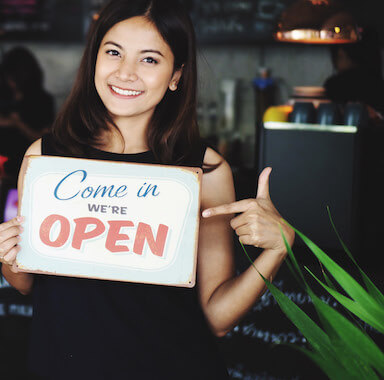 Communities around the country are increasingly recognizing the transformative economic and community-building power of Anchor Institutions (Anchors) — those sizable entities with physical, cultural and economic ties to a community such as universities, hospitals, local government, and large corporations. These institutions are often an under-tapped resource that can play pivotal roles in creating and growing a prosperous economy by focusing on fostering a vibrant, inclusive small business sector. While the past decade has seen a rise and differentiation in anchor strategies, too little attention has been dedicated to either categorizing the breadth of engagement types or to assessing the impact of these strategies on small businesses and the ecosystem in which they are embedded in.
This report, primarily written for Anchors interested in expanding their contributions to their local small business ecosystems and community stakeholders eager to engage in this conversation, spotlights the different paths that Anchors across the country have chartered. The case studies contained in this report are designed to spark conversations about which lessons to heed and which learnings to emulate. One lesson that emerges from the case studies is the imperative to more rigorously evaluate the impacts of Anchor strategies. The report concludes with a high-level roadmap that Anchors can follow to deepen their contributions to build a more inclusive, small business ecosystem.
For the past few years, LISC has been working with and studying examples of Anchors catalyzing small and minority business development in communities across the country. Developed in partnership with Forward Cities, a capacity-building organization committed to building equitable entrepreneurial ecosystems across the country, this report explores how different types of Anchor Institutions are leveraging their unique assets and place in their communities to foster an environment in which small businesses, especially woman and minority-owned businesses (W/MBE), can grow and thrive.
What is an Anchor Institution?
While Anchor institutions' economic development strategies were pioneered in the world of higher education and healthcare – the so-called "eds" and "meds" – the field is evolving to activate other types of institutions that share similar traits and that can be harnessed to advance inclusive growth opportunities. These include other major employers, entities that are major destinations or developers, organizations whose investments and spending impact local economies, etc. These entities include corporations, governments, arts and cultural institutions, sports facilities and teams, among others. In Richmond, Virginia, for example, a major corporation, Capital One, created the 6 Biz program in partnership with LISC to provide grants to small businesses in the Highland Park neighborhood.  Many cities and counties have also recognized the power of their own assets to create prosperity by adopting local procurement goals beyond capital projects. For instance, the city of Memphis has doubled its spending with MBEs in two years through a set of intentional fiscal policies.
Creating Shared Value for Anchors and Small Business Ecosystems
Effective Anchor-Community partnerships that have the potential to advance shared economic prosperity through entrepreneurship are built on a foundation of shared value. For Anchors this means clearly understanding how their engagement in the ecosystem intersects with their business prerogatives and local license to operate sustainably and profitably – in short, 'their own self-interest well understood' (de Toqueville, Democracy in America).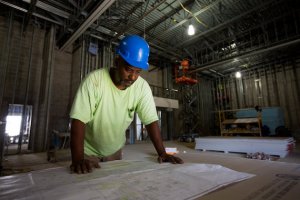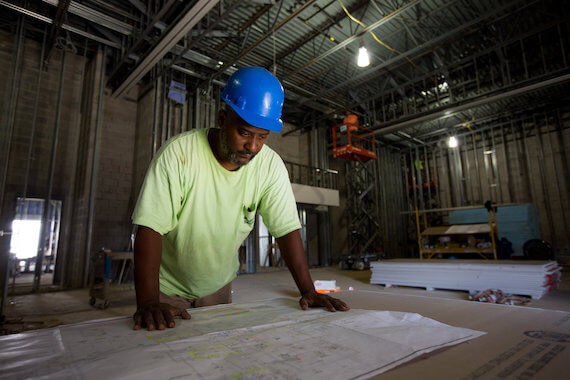 Establishing the ground of trust and shared value is one of the hardest parts of the work. A common vocabulary, agreement on desired outcomes and commitment to transparency are critical ingredients. Foremost, though, it requires all parties to be willing to engage in honest conversations, to re-evaluate long-held preconceived notions and vulnerability to admit past mistakes and work through grievances. The inherent power imbalance between the parties and the fact that 'community' rarely speaks with one voice, makes this process significantly more difficult for communities. But it is an absolutely critical piece of a larger strategic development, without which the best thought-out strategy will collapse once doubts inevitably (re-)surface along the journey. Our work as intermediaries in these conversations across the country, affords Forward Cities and LISC with a unique perspective to help shepherd this process forward.