Gina Sambola isn't afraid of "the hunt." As an avid thrifter she thrills in the experience of thrift shopping. "You go in and you don't really expect to find what you'll find. I always leave with something and it always has a story behind it. You don't really know who had the clothes before you or what their life was like, so it's kind of like a mystery." 
But thrifting wasn't just a hobby or a way to find unique fashions. For Gina it was a lifestyle, an opportunity to empower other women, and a direct path to new adventures. Gina started Made in Everywear, a sustainable thrift boutique in 2020 and it's her mission to encourage women to be their full, courageous selves while getting out of their comfort zones. 
Gina also sees thrifting as a solution to fast fashion, and the many crises that it causes. "We live in a world where everything is being mass produced for the sake of keeping up with consumer wants & businesses trying to make a quick profit," Gina shared on her website. "What we don't realize is that the mass production system is harming so many other systems. The lifecycle of these garments is fairly short and they usually end up in landfills. The lucky ones make it to thrift stores where they can be bought and repurposed." 
When women purchase thrifted fashion, it limits the need for mass produced goods. And it can help women save money, which Gina sees as a pathway to new experiences. 
"The long-term goal is to help women travel the world. My logo has an earth in it and I think that's important. I want women to be able to travel and be able to afford the luxurious things that we aren't often able to do." She sees the power of thrifting as two-fold; a pathway to save money that could be used on new experiences, and a means of getting outside of your comfort zone so you'll be open to newer adventures of all sorts. 
Gina is an enrolled E3 Durham entrepreneur. You can learn more about Gina and Made in Every Wear at madeineverywear.com.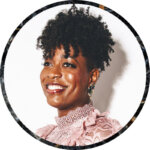 ABOUT THE AUTHOR
Tivi Jones
Hey Awesome Girl
Tivi Jones teaches, consults, and creates to help you make work (and the world) more awesome! Founder of Hey Awesome Girl, a creative agency with a social mission to empower women to become entrepreneurial consultants, she has appeared on PBS, RollingStone, Time, People en Español, and more.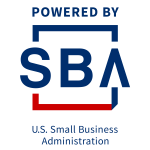 Funded in part through a Grant with the U.S. Small Business Administration. All opinions, conclusions, and/or recommendations expressed herein are those of the author(s) and do not necessarily reflect the views of the SBA.