"

My experience has shown me that this is a community that is truly dedicated to creating and sustaining a wide variety of food businesses, and supporting a strong and healthy food community more broadly. 

"

Brad Jarman
Editor's Note: In this featured article, Brad Jarman, owner of Overture Cake Shop in Santa Fe, NM shares a story of relocation and entrepreneurship that may not have been possible without the ESHIP Rio Grande community. At Forward Cities, we aim to amplify the stories of entrepreneurs in their own voices. Stories like Brad's, while unique, are not rare at all because it is what Forward Cities sets out to do.
Starting a small food business, as it turns out, is not so easy. I began my career worlds away from food, working full-time as an attorney for New York City, where I litigated child abuse and neglect matters. I enjoyed a frantic, challenging career built around protecting vulnerable children; I felt truly privileged to be able to engage in public service on behalf of at-risk youth. As much as I thrived in this work, even attorneys need hobbies - somewhere along the way I began learning about cake decorating. I got hooked quickly and practiced my skills for friends who celebrated the successes (and were gracious about the misfires, of which there were many). My interest in cake grew and ultimately led me to discover the program in Professional Cake Decorating at the Institute for Culinary Education. For six months I worked during the day and attended class three days a week until 10:00 at night. I was exhausted, and exhilarated – I had the time of my life.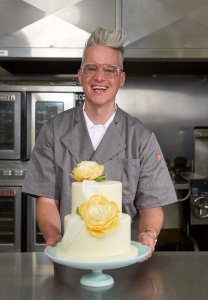 After several more years in the legal industry, I realized I was ready to take a chance and start my own cake decorating business. Like many entrepreneurs, my dream started as a whisper, and it was finally loud enough for me to listen. So, in 2019 my husband and I took a leap of faith and moved to Santa Fe; we were excited for more space, and a beautiful place to start the next chapter of our lives. After settling in I diligently started learning about forming a business and preparing for the wedding season in 2020.
Needless to say, life had other plans.
Five months after moving, we entered lockdown. Alone in a new state, with no local friends, I felt confident that my training as an attorney would provide some useful skills in navigating laws and regulations around taxes, food licensing, and other legal and regulatory issues. If nothing else, I could use this time at home to take care of the paperwork. Wrong.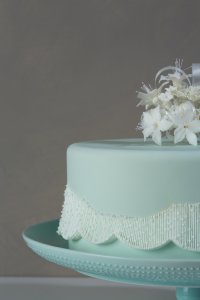 I was quickly overwhelmed and found I had no idea where to start - the truth was I didn't know what I didn't know. My confusion was compounded by the fact that everyone else was also being severely impacted by COVID-19, and getting someone on the phone was next to impossible. I was terrified I would be completely on my own. Wrong again!
When I look back on that year, those difficulties seem small in comparison to the tremendous outpouring of opportunities and support I have received during my short tenure as a small business owner in Santa Fe. Prior to lockdown, I was invited to join the ESHIP Rio Grande Council, a collaborative group working to promote sustainable agricultural practices and food hubs throughout Northern New Mexico. This opportunity exposed me to some of the brightest minds working to build a healthy food future in this community, and allowed me to add my own voice as a new food-business owner. I've been able to learn about food production behind the scenes, and the impact that my choices as a food business owner have on a variety of communities.
I was also accepted to the Creative Startups LABS for Food Entrepreneurs in Santa Fe. This incredible program is designed to support and incubate new small food-business by teaching concrete skills and providing mentoring. It connected me with other new food business owners, and provided a forum for us to do a deep dive into starting and growing our businesses. Being shut in at home, with little outside contact, this program was a lifeline to both other small business folks, as well as experienced teachers, mentors, and business owners. Being able to connect with other folks in the same position as me was incredibly reassuring, and I was able to start developing a network of professionals that I have continued to call on. I truly learned invaluable skills during the program; the way I thought about and approached every aspect of my business changed.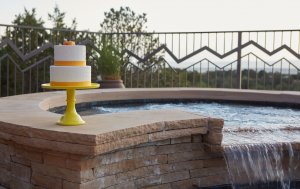 The Santa Fe chapter of SCORE, another program the city helps to support, provides business mentorship to small businesses, and has also been a tremendous resource. My dedicated team of mentors meets with me regularly to review my business plans, offer suggestions on marketing and pricing, and warn of potential pitfalls as I establish and grow my business. There have been occasions when my mentors gave me a boost of confidence I wasn't even aware I needed - invaluable in the life of a small business owner, when sometimes the biggest task is making it to the next day.
Finally, I have been fortunate to connect with the Santa Fe Convention Center's commissary kitchen, which provides space in a licensed kitchen for small food business owners to start and grow a food business at a low hourly rate. Being able to work in a clean, convenient kitchen without a long-term lease has made it possible for me to start my business, especially during these uncertain times. The flexibility of the kitchen staff in helping me get situated and to use the space as needed has been a tremendous asset.
It is important to recognize the tremendous impact that programs like these, and others that are supporting small businesses, food security, and entrepreneurship, actually have on individuals, like myself, who are trying to enter this space. For me, as I imagine for most of us when we look back on 2020, life was different than I imagined it would look. That being said, I can't help but feel incredible relief that we were fortunate enough to have decided to create a new home in Santa Fe when we did. My experience has shown me that this is a community that is truly dedicated to creating and sustaining a wide variety of food businesses, and supporting a strong and healthy food community more broadly. 
I represent one small business, and of course the world doesn't revolve around cake (although it would be much more delicious if it did!). That being said, my experience with such a tremendous variety of supportive resources during these challenging times makes me hopeful that our community can continue to nurture, grow, and support every partner in the food supply chain- from farmers, food hubs, and distribution networks to business owners and consumers. 
Looking back, I realize how far I have come. With the overwhelming support I have received, Overture Cake Shop is established and ready to be woven into the delightful food community in Santa Fe and northern New Mexico.
Here's to a sweeter 2022!