Selected as Tier 3 recipient, they will work closely with the City of Durham, Durham County, and other local partners to build and sustain a more equitable entrepreneurial ecosystem.


Durham-based national nonprofit Forward Cities today announced they were selected as a grantee of the U.S. Small Business Administration's (SBA) Community Navigator Pilot Program aimed at reducing barriers for underserved entrepreneurs and small business owners. They will work in close collaboration with both the City of Durham and Durham County to deploy the nearly $1 million awarded, with the two-year grant period beginning December 1. 
Selected from a competitive pool of applicants from across the country, the Community Navigator Pilot Program as a whole will provide $100 million in funding to 51 organizations that will work with over 400  local groups to connect America's entrepreneurs to government resources so they can recover and thrive. This program represents a significant commitment from the Biden administration in the wake of the COVID-19 pandemic and is a notable investment for entrepreneurs and small business owners looking to rebuild.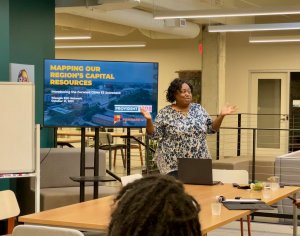 "We are extremely grateful for the opportunity to help amplify and scale the good work that local institutions and grassroots organizations have been doing to support under-resourced entrepreneurs in our community," said Forward Cities CEO & President Fay Horwitt. "Building on the legacy of Durham's Black Wall Street, where Black entrepreneurs once thrived, the SBA Community Navigator Pilot Program is part of a larger commitment that Forward Cities is making to leverage our expertise and national experience to build on that rich history and, in concert with local partners, position this city as a model for the equitable entrepreneurial economy of the future. We can't wait to get started."
"The Durham collaborative that has been convened in support of this program is poised to provide a critically important service and value to entrepreneurs in the Durham community," said Durham Mayor Steve Schewel. "We are confident that the framework will allow Durham to strengthen and scale the impact of our maturing entrepreneurial ecosystem today and far into the future." 
"We are thrilled with the SBA's selection of Forward Cities for the Community Navigator Pilot Program to help remove barriers for underserved entrepreneurs and small businesses in Durham," said Durham Board of County Commissioners Chair Brenda Howerton. "Through this historic partnership with NCCU and Durham Tech, grassroots service providers, and the support of Durham local governments, we will work to create a more equitable and innovative small business ecosystem. Durham County remains committed to helping our entrepreneurs recover and thrive for years to come."
Utilizing a "hub and spoke" model, the SBA's Community Navigator Pilot Program will help level the playing field for America's entrepreneurs, especially underserved women, people of color, veterans, and rural and low-income communities. Grantee "hubs" will serve as centralized, lead organizations, and will incorporate "spokes" to leverage partnerships with deeply trusted community-based organizations to help small businesses navigate government resources and tap into critical resources. 
This collaboration is a unique opportunity to create a more diverse, equitable, and innovative entrepreneurial ecosystem in Durham by bringing together an array of organizations and institutions — those with a long history of being deeply anchored in the community alongside grassroots leaders — all providing vital services for entrepreneurs in our community. Designed to create a robust new model for connecting everyone in our local economy, this highly collaborative project leverages the long history of support from both the City of Durham and Durham County with the expertise and best practices gleaned from Forward Cities' national capacity building work.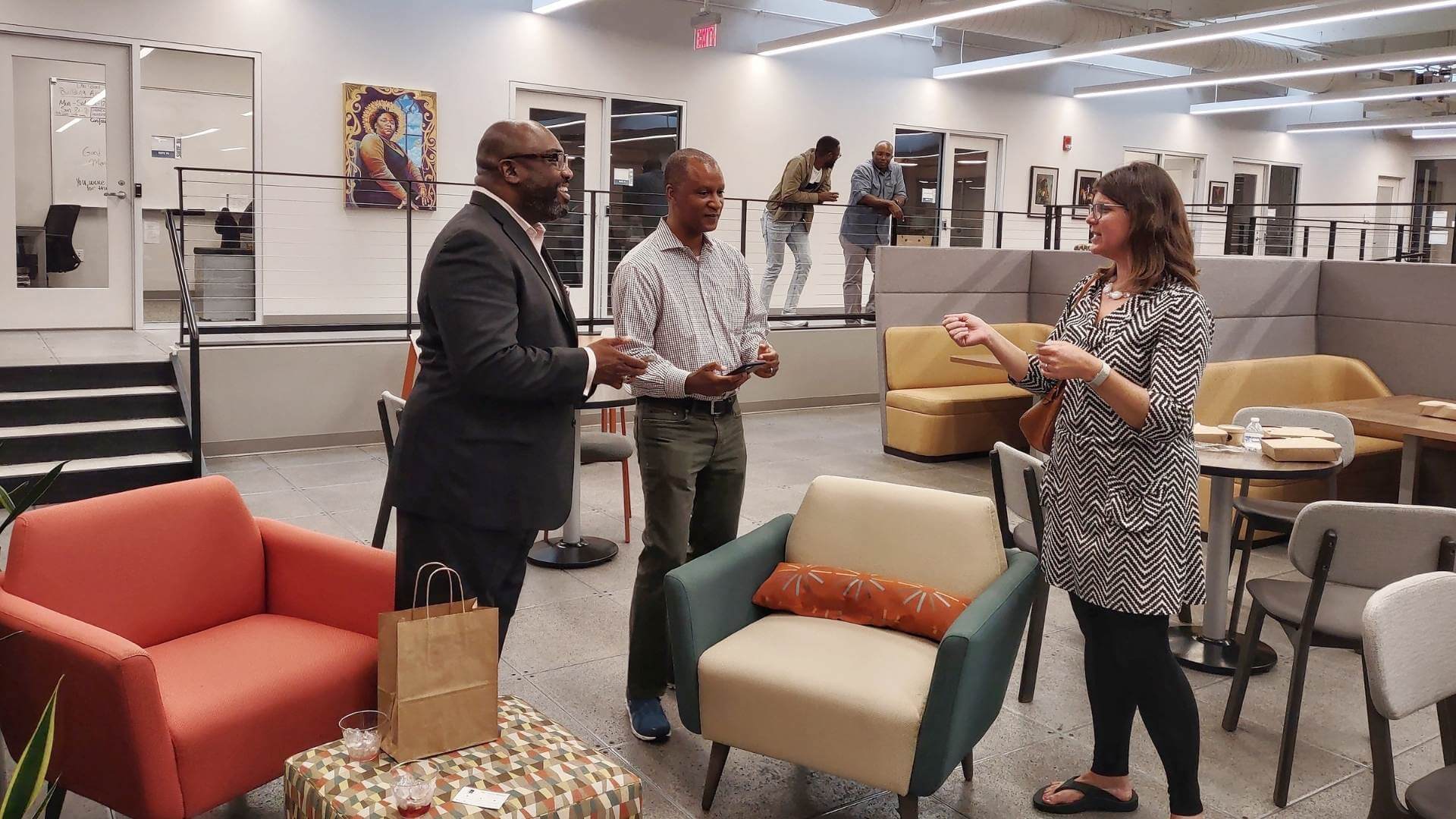 The following Durham-based organizations have been identified as spokes for this initiative: Durham Tech Small Business Center, Helius Foundation, Infinity Bridges, Knox St. Studios, North Carolina Central University School of Business, and Provident 1898. 
This initiative will be strengthened by ongoing support from leaders within the City of Durham's Office of Economic & Workforce Development. Building on the success from the City's Small Business Advisory Committee,  entrepreneurs participating in the pilot program will benefit from both the City of Durham and Durham County serving in an advisory capacity and providing pivotal institutional expertise, network support, and guidance to align and integrate opportunities and resources. Additional local partners include the Durham Business Collaborative and the Durham County Library. 
The employment of local Navigators — individuals who already have extensive relationships in the community and have established credibility as trusted advisors — has been identified as a key need for Black business owners in Durham.  The Community Navigator Grant will support the development of a stronger network of local entrepreneur support organizations, improving trust and collaboration between institutional and grassroots organizations. This effort will build new bridges for disadvantaged entrepreneurs and further invigorate the palpable energy we still have based on the history of Black Wall Street in Durham.
Building on Forward Cities' ethos of ensuring Equity for Every Entrepreneur (E3), the program will deploy trusted Navigators to recruit and support BIPOC and underserved entrepreneurs and small business owners through services focused on Connections, Convenings, Counseling, Capital, Care, Civic Supports, Communications, and Coordination. Forward Cities will train and equip a designated Navigator within each spoke to engage existing and aspiring entrepreneurs where they are including in commercial corridors, religious institutions, Historically Black Colleges and Universities (HBCUs), community and marketplace events, libraries, and digital spaces including on social media. 
This initiative is important because with over 300,000 residents, Durham County is growing in population size and diversity. Income and wealth inequalities are one of the key drivers of inequitable access to business ownership locally and nationally. In Durham County, the rate of businesses with at least one employee for white adults is more than 7 times the rate for Black adults, and more than 4 times the rate for Hispanic adults.
Positioned within the Triangle and adjacent to Research Triangle Park, Durham is an optimal location for investment in developing the entrepreneurial ecosystem to support disadvantaged business owners. The resources are here but the connections between institutions and business owners, especially those from disadvantaged backgrounds, need more nurturing. Additional efforts to increase cultural competence, repair community relationships damaged by systemic inequities, and build trust are needed at the institutional level.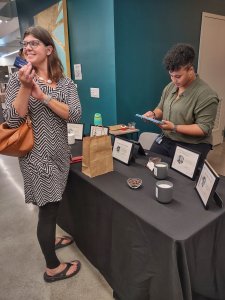 "The Biden-Harris Administration has prioritized building our small business ecosystems back better so that all of our entrepreneurs have a fair shot at achieving the American dream of business ownerships," said Administrator Isabella Casillas Guzman. "We need to meet businesses where they are with resources to start, grow and be resilient, and the Community Navigator Pilot Program will power a trusted network of community partners to connect America's entrepreneurs with the SBA. The program's Community Navigators will develop strong relationships with deeply trusted community-based organizations that will tap into one-on-one, targeted support from programs designed to help them create jobs and drive innovation."
The SBA conducted a competitive review process to ensure compliance, objectivity, and integrity that allowed every applicant an opportunity to demonstrate the impact the SBA's support of their organization could have on their communities. 
Details and timelines will be announced soon.
To access the formal press release in PDF format, click here.