E3 Durham Hispanic Outreach Coordinator, Santiago Ramos, reflects on Hispanic Heritage Month and the importance of cultural equity. In addition to outreach services, Santiago provides business counseling support and Navigation services to E3 Durham's Hispanic and Latino small business owners.
"Thanks to my tight knit community and cultural events that often took place on this special month, I got to grow up knowing the cultural traditions of my Colombian people and that of my Latino neighbors."

Santiago Ramos
As a Latino entrepreneur and the Hispanic Outreach Coordinator for the E3 Durham Community Navigator program, a network of support organizations that have comprehensive support services to meet the needs of current and future business owners, I am proud to celebrate this Hispanic Heritage Month. This month is a time to honor the rich culture and contributions of Hispanics to the United States, and to reflect on the importance of cultural equity.
I moved to the US from Colombia when I was only four years old. I grew up playing cornhole, watching NASCAR, and drinking sweet tea. My American upbringing was that of a true Carolinian, but thanks to my tight knit community and cultural events that often took place on this special month, I got to grow up knowing the cultural traditions of my Colombian people and that of my Latino neighbors. I learned how to dance salsa, maintain my Spanish fluency, and cook traditional Colombian foods such as Pollo Sudado, Buñelos, and Arepas.
A History of Hispanic Heritage Month
Hispanic Heritage Month began in 1968 as a week-long celebration and was expanded to a month in 1987. It is celebrated annually from September 15 to October 15 to recognize the contributions of Hispanic Americans to the United States. The date of September 15 was chosen as the kickoff date because it coincides with the independence day celebrations of several Latin American countries, including Costa Rica, El Salvador, Guatemala, Honduras, and Nicaragua. Mexico's and Chile's independence days also fall within this period, as well as Belize's independence day from Great Britain.
For me, cultural equity has shown itself through the success of Hispanic and Latino leaders in my community. Simply put, these leaders had the mental, social, and financial capacity to celebrate their culture. If not for their success, my understanding and joyful attachment to my roots would have remained in the shadow of my adopted Carolinian customs.
Cultural equity is essential for ensuring that all members of our community have the opportunity to feel a sense of pride and belonging. It means creating a society where everyone is treated with respect and dignity, regardless of their race, ethnicity, or background. For our young Hispanics, cultural equity is vital for its preservation and the best way is to celebrate it!
Let's talk entrepreneurship.
Latino-owned and grown businesses play a critical role in promoting cultural equity. They provide jobs and opportunities for community members, and they help to showcase Latino culture and traditions.
My own mother is an example of the hardships that Latino entrepreneurs face. She immigrated to the United States from Colombia as a single mother, having sold a successful business in Colombia to start fresh. She faced a number of challenges, including a language barrier, lack of social capital, and lack of knowledge about the systems and resources available to her. Despite these challenges, my mother was able to make time to volunteer at a local church, take me to soccer practice and work hard to provide for us. She is a role model for Latino entrepreneurs everywhere, and she inspires me to continue working to promote cultural equity and economic opportunity for all.
Latino entrepreneurs are some of the most hardworking and innovative people in the United States. They are starting businesses at a higher rate than any other group, and they are creating jobs at a faster rate than the overall economy. Despite the challenges many Latino entrepreneurs face, such as being denied loans and having less access to capital, higher likelihood to be uninsured, and less access to quality healthcare, Latino entrepreneurs are thriving. They are opening businesses in all industries, and they are making a significant impact on the US economy.
I am proud to be a Latino entrepreneur, and I am proud to represent Forward Cities through the E3 Durham program. I am committed to working towards a more equitable future for all, and I encourage everyone to join me in celebrating Hispanic Heritage Month. Local events like E3 Durham's Pull-Up at Provident, and organizations like El Centro and Prospera, the Guatemalan and Mexican Consulates, and the North Carolina Hispanic Chamber, play an important role in supporting the Latino community. These events and organizations provide Latino entrepreneurs with access to resources, training, and networking opportunities.
I am proud to represent Forward Cities through the E3 Durham program because it allows me to work alongside these organizations to ensure that our Hispanic brothers and sisters have peace in knowing that their struggles don't have to be tackled alone. Their roadblocks have been experienced already and that they can and will build a better future for themselves, their family, and for the social and cultural presence that they can represent!
During Hispanic Heritage Month, let's celebrate us all committing to working towards a more equitable future for all Americans. We can do this by attending events that celebrate Latino culture, speaking out against discrimination, and supporting Latino-owned businesses.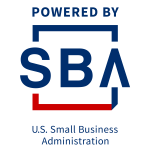 Funded in part through a Grant with the U.S. Small Business Administration. All opinions, conclusions, and/or recommendations expressed herein are those of the author(s) and do not necessarily reflect the views of the SBA.