This interview is part of the "Meet The E3 Durham Team" series, where we'll give you a front row seat into E3 Durham from the perspective of the people at the forefront. Read more about E3 Durham here. 
Q:
Tell us a bit about you and your role in the E3 Durham program and Durham community. 
A: My role in the E3 Durham program is to create the space at Provident1898 where entrepreneurs, dreamers, and creatives can collaborate, network, and engage.
Q:
What is your or your organization's deeper why that inspires you to do what you do?
A: To be a resource hub for black entrepreneurs in close proximity to other entrepreneurs and organizations for natural and authentic relationships to be cultivated. While simultaneously elevating the legacy of the unsung champions of Durham's Black Wall Street.
Q:
What is most important to you as we come together to  create a more diverse, equitable, and innovative entrepreneurial ecosystem in Durham?
A: I think it is important to create a genuine community to ensure that people feel valued, cared for, and supported. Being an entrepreneur, dreamer, or creative is a uniquely challenging journey. People need to know they are not alone and have a place of refuge to be safe. Freedom to fall down but also help get back up.
Q:
Can you share a story about something within the Durham entrepreneurial ecosystem that you have found deeply inspiring or motivating?
A: On Tuesdays, Provident1898 hosts a community lunch. The topics vary greatly; however, the recurring dialogue is that our journeys are so distinct but much of the same. Being an entrepreneur is laborious; doing the labor does not immediately equate to a tangible reward or recognition. You have to be committed to doing the work even if you can't see the benefits. We need to see you.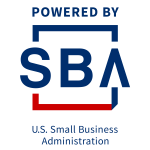 Funded in part through a Grant with the U.S. Small Business Administration. All opinions, conclusions, and/or recommendations expressed herein are those of the author(s) and do not necessarily reflect the views of the SBA.