In the realm of creativity and entrepreneurship, few individuals embody the fusion of passion, talent, and determination as powerfully as Toya Wallace, a visual artist hailing from Durham, North Carolina. Her artistic journey, driven by a natural gift and an unyielding love for art, has led her on a path toward establishing her own art studio and gallery. However, Toya's aspirations extend beyond personal success. She seeks to create a safe space for individuals with special needs to express their creativity and showcase their art. We delve into Toya's story, exploring her artistic roots, the challenges she has faced, and her inspiring vision for the future.
Discovering the Artistic Calling: 
Toya's artistic journey commenced at a young age, with her innate talent evident to all who encountered her work. From being designated as the class artist during school projects to receiving accolades from her teachers, Toya's artistic prowess was unmistakable. It was during her formative years that her passion for art flourished, nurtured by her family's recognition of her exceptional gift. Toya recalls, "Everyone knew that I had what they called a gift of drawing." 
Despite her undeniable talent, Toya encountered a setback when her guidance counselor dissuaded her from pursuing art in college, claiming that artists only find success posthumously. Determined to make her mark in the world of art, she opted to major in English instead, embracing her writing skills while never abandoning her love for visual expression. Toya's path eventually led her back to art, enrolling in art classes at North Carolina Central University and later pursuing a graduate program at Duke University. 
Returning to her artistic roots has been a source of immense joy for Toya. Through classes at Duke and other institutions, she honed her skills in painting and sculpture, creating captivating pieces that have garnered recognition in art galleries across the country. Toya's artwork has been exhibited at prominent venues, including the Cameron Art Museum in Wilmington and the Durham Art Guild. The exposure has fueled her conviction that art is her true calling, allowing her to experience a profound sense of fulfillment. 
"Toya envisions her future art studio and gallery as a space where individuals of all abilities can express themselves, receive art education, and showcase their work."
A Vision for Inclusivity: 
Toya's desire to give back to the community and provide opportunities for individuals with special needs stems from her personal connection. Having family members who belong to the special needs community, she understands the importance of creating a safe and nurturing environment for them to explore their creativity. Toya envisions her future art studio and gallery as a space where individuals of all abilities can express themselves, receive art education, and showcase their work. She aims to bridge the gap between art and inclusivity, fostering a sense of empowerment and pride within the special needs population. 
Toya's entrepreneurial spirit shines through her ambition to expand her artistic endeavors beyond traditional gallery exhibitions. As an E3 Durham enrolled entrepreneur, Toya was able to connect with E3 Durham Navigator, Hassan Bazzi to receive general business guidance to propel her business forward. She plans to establish an online platform to sell her artwork, featuring prints on various mediums like t-shirts, tote bags, and coffee mugs. By making her art more accessible and affordable, Toya hopes to reach a wider audience and generate revenue to fund her artistic pursuits. With her unique creations adorning everyday items, she envisions her art walking through the streets, spreading joy and igniting conversations. 
Toya Wallace's journey as a visual artist and budding entrepreneur is an inspiring testament to the power of pursuing one's passion against all odds. From being told that artists don't make money to forging her own path in art and entrepreneurship, Toya's resilience and unwavering belief in her abilities have brought her closer to realizing her dreams. As she graduates from Duke University and navigates the next steps in her career, Toya continues to seek opportunities to support her artistic vision and create a lasting impact within the special needs community.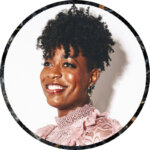 ABOUT THE AUTHOR
Tivi Jones
Hey Awesome Girl
Tivi Jones teaches, consults, and creates to help you make work (and the world) more awesome! Founder of Hey Awesome Girl, a creative agency with a social mission to empower women to become entrepreneurial consultants, she has appeared on PBS, RollingStone, Time, People en Español, and more.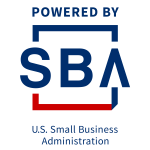 Funded in part through a Grant with the U.S. Small Business Administration. All opinions, conclusions, and/or recommendations expressed herein are those of the author(s) and do not necessarily reflect the views of the SBA.