This interview is part of the "Meet The E3 Durham Team" series, where we'll give you a front row seat into E3 Durham from the perspective of the people at the forefront. Read more about E3 Durham here. 
Hassan Bazzi
Director of Entrepreneur Engagement
Forward Cities
Q:
Tell us a bit about you and your role in the E3 Durham program and Durham community. 
A: The front-facing part of my role involves establishing and developing relationships with entrepreneurs and business owners who are at a pivotal point in their business journey where they need support and business counseling. I assess their needs in order to connect them with our ecosystem partners, resources, and a business counselor whom they can work with one-on-one on to address business challenges and goals. I help the entrepreneurs navigate the myriad of resources and services in the ecosystem and serve as their ecosystem point of contact.
Entrepreneurs come to us at all stages in the business cycle and from diverse industries and sectors. That part of the work involves learning about the entrepreneurs, their business, and its needs. There's also the behind the scenes work with my Forward Cities teammates and our entrepreneur support organization collaborators and stakeholders on strategy, design, and solutions to ensure what we're providing is responsive to what we're hearing from entrepreneurs.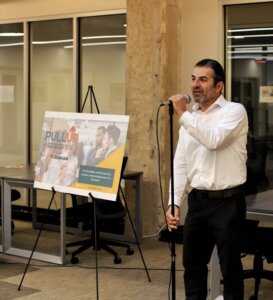 Q:
What is your or your organization's deeper why that inspires you to do what you do?
A: We have an amazing team at Forward Cities. Lots of very talented people from a variety of backgrounds and disciplines. Everyone at this organization brings their unique talent, experiences, and perspective to the mix. And that's what makes us unique as an organization. We are all passionate about entrepreneurial ecosystems and supporting entrepreneurs. We recognize and have seen first hand through our work, the power entrepreneurship has in making an impact in the lives of individuals, families, communities, and regions.
From an ecosystem perspective, entrepreneurship is a common thread that rises above the things that divide and separate us. It is a common theme across time, history, culture, economic systems, and people. There's lots of healthy competition in entrepreneurship, but at the same time, we've seen that entrepreneurship is a uniter and has the power to bring people and communities together around a shared vision and goals. And everyone is able to make a contribution and feel they are an active and valued partner. We've seen that in just about every community we've worked in.
On an individual level, it is the surest way to have some level of autonomy and control over your destiny, build generational wealth, and provide a life of dignity and purpose for your family and community. It's not always glamorous and there will always be setbacks, lots of setbacks. But that's the beauty of it, every ounce of energy, blood, sweat, and tears are not wasted. You're building a legacy, something you can be proud of and leave behind, something future generations will look back on to you as the one who built it for them.
Q:
What is most important to you as we come together to  create a more diverse, equitable, and innovative entrepreneurial ecosystem in Durham?
A: Listening. Listening to entrepreneurs as they share their stories, challenges, needs, and aspirations. At times entrepreneurs tend to get used as the backdrop for others' stories or in a photo opportunity to promote someone else's thing, because their stories are compelling, inspirational, and relatable to just about everyone who has dreams, ambition, and is passionate about something. If we're truly going to make a difference, we need to listen to entrepreneurs, and be their voice in informing decision makers, policymakers, and service providers so that the necessary changes are made to meet entrepreneurs where they are at with regard to program design, services, local, regional, and federal policy.
Those of us who are in the trenches hear directly from entrepreneurs, we see patterns, trends, and recognize where there are gaps. It's incumbent upon us to make sure this is communicated, gaps are addressed, and barriers are lifted. Entrepreneurs come from all backgrounds and it's their unique experiences that lead to the development of unique businesses and perspectives. We must ensure that they have the support they need and that the right policies are in place that lead to incubation of new ideas, accelerate the growth of existing ones, and allow for innovation.
Q:
Do you have any advice to offer current or aspiring small business owners?
A: Embrace failure and don't give up. Don't dwell on it, but recognize the lesson, learn from it, get right back up and push through even harder.  It's life's way of molding you into the best version of yourself and making you better at what it is you do. Think of all the times you failed as an infant trying to stand up and walk, ride a bike, hit your first pitch, drive a car and the list is endless. All of those things led to you becoming the person you are today.  When we're young, we tend to not dwell on the failures. Life and change pushes us forward. As we get older, we tend to take the failures personally and they get in the way of our growth. It takes discipline and intentionality to not let them get us down.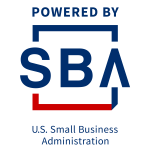 Funded in part through a Grant with the U.S. Small Business Administration. All opinions, conclusions, and/or recommendations expressed herein are those of the author(s) and do not necessarily reflect the views of the SBA.