This story is adapted from the E3 Durham e-newsletter, a monthly newsletter that features updates on the efforts of our community's incredible entrepreneurs, upcoming events and workshops, and news from around the Durham Community. Stay up-to-date by subscribing to our monthly E3 Durham e-newsletter.
Happy AAPI Heritage Month!
May is Asian American and Pacific Islander (AAPI) Heritage Month and a time to honor the incredible contributions of the AAPI community across the world. Join us in recognizing and supporting AAPI-owned businesses in Durham this month and beyond!
Unleash the Joy in the Unexpected
The following is an excerpt from our recent blog, Empowering Women through Thrifting, featuring E3 Durham Entrepreneur, Gina Sambola.
Gina Sambola isn't afraid of "the hunt." As an avid thrifter she thrills in the experience of thrift shopping. "You go in and you don't really expect to find what you'll find. I always leave with something and it always has a story behind it. You don't really know who had the clothes before you or what their life was like, so it's kind of like a mystery."
But thrifting wasn't just a hobby or a way to find unique fashions. For Gina it was a lifestyle, an opportunity to empower other women, and a direct path to new adventures. Gina started Made in Everywear, a sustainable thrift boutique in 2020 and it's her mission to encourage women to be their full, courageous selves while getting out of their comfort zones.
Join us for expert insights and inspiration
at PU@P in June!
Pull-Up at Provident events feature opportunities to network with expert in the business community.

Join us at the next PU@P on Wednesday, June 7th, 2022 at 5pm! Don't miss out on a chance to take your entrepreneurial journey to new heights and rub shoulders with a diverse community of passionate experts and fellow Durham entrepreneurs!
5:00 pm - 8:00 pm Networking
6:00 pm Greeting & Introductions
6:30 pm Workshops
| | |
| --- | --- |
| | A Conversation with Latino Business Owners, Presented by Forward Cities |
| | |
| --- | --- |
| Book a 30-minute, one-on-one financial, entrepreneurship counseling session. Sessions are free and available before each event at Provident1898, from 1 - 4 pm. | |
May E3 Durham
Entrepreneur of the Month
Isabella Eala, owner of Isabella Eala Photography. Photo courtesy of isabellaealaphotography.com

Isabella Eala is a boutique portrait photographer who specializes in working with couples, families, and seniors to "create heirloom quality photographic artwork to decorate your home, intended to be passed from generation to generation."
Isabella offers a full-service boutique experience and will help you create artwork from your family photographs because she believes that artwork makes a house a home.
Want to be featured as an E3 Durham Entrepreneur of the Month?
Spread the Word! The E3 Durham Business Directory is LIVE!
Looking for new local hotspots or hidden gems? The E3 Durham Business Directory has got you covered, connecting you with local E3 Durham small businesses. You'll find everything from branding services to all-natural bath and body shops, to hair salons and more! Share your favorite businesses with family and friends and together we can support our local small businesses!
We'll be spotlighting each of the businesses from our directory on the E3 Durham Instagram in June, so stay tuned!
Durham Techstars StartUp Weekend
Join us for a transformative weekend of entrepreneurship, innovation, and creativity at Durham Techstars StartUp Weekend focused on Health & Wellness open to all community members in Durham. This event is designed for anyone who has a passion for creating innovative solutions to pressing health and wellness challenges.
Taking place from June 2-4, 2023, this event will be hosted by Knox St. Studios & foundit by Duke Engineering. Join us and take the first step towards turning your innovative ideas into a reality!
Bull City Sigmas: Bigger and Better Business Expo
Phi Beta Sigma Fraternity Inc., Durham Alumni hosts the Small Business & Community Expo for the general public to come out to support small businesses Sunday, August 13th from 1 - 5pm at Durham Central Park (501 Foster Street Durham, NC 27701). The Durham Alumni chapter of Phi Beta Sigma promotes black spend and small businesses throughout the year. This is an excellent opportunity for small business vendors to capitalize on this black spend event.
Amazon Business Small Business Grant | Celebrate Small Business Month with Amazon Business by applying to receive $250,000 in grants and services, with a $25,000 cash award and additional Amazon prizes for the Grand Prize. To be eligible, you must be an Amazon Business customer based in the U.S. with annual revenue not exceeding $1 million. To apply, share your small business story and how a Small Business Grant from Amazon Business would help your small business by May 21, 2023.
Progressive Driving Small Business Forward Fund | Hello Alice is working with Progressive to allow Black small business owners to drive their businesses forward. The Driving Small Business Forward fund will provide $25,000 to 10 small businesses to purchase a commercial vehicle to accelerate their business. The application deadline is June 2, 2023 at 6 PM ET.
Copyright © *|CURRENT_YEAR|* *|LIST:COMPANY|*, All rights reserved.
*|IFNOT:ARCHIVE_PAGE|* *|LIST:DESCRIPTION|*

Our mailing address is:
*|HTML:LIST_ADDRESS_HTML|* *|END:IF|*

Want to change how you receive these emails?
You can update your preferences or unsubscribe from this list.

*|IF:REWARDS|* *|HTML:REWARDS|* *|END:IF|*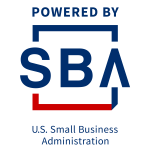 Funded in part through a Grant with the U.S. Small Business Administration. All opinions, conclusions, and/or recommendations expressed herein are those of the author(s) and do not necessarily reflect the views of the SBA.