"

The everyday challenges that entrepreneurs experience provide unique experiences that give these business owners a unique perspective.

 

"
Entrepreneurship is a journey filled with challenges, triumphs, and valuable lessons. One of the most powerful and impactful ways to gain insights and inspiration is by reading the stories of fellow entrepreneurs, especially local ones! The everyday challenges that entrepreneurs experience provide unique experiences that give these business owners a unique perspective.
We're proud that some of our E3 Durham entrepreneurs and leaders have offered valuable lessons, quotes, and inspiration that can motivate aspiring and seasoned entrepreneurs alike. In our "Inspiring Entrepreneurs" section of our website, we explore their stories, drawing lessons and inspiration from real-life examples. See a highlight of our current stories: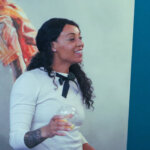 In the story "The Thriving Entrepreneurial Spirit of Durham", we hear from E3 Durham Outreach Coordinator and Associate Director of Communications and Outreach at Knox Street Studios, Lee Gray, and learn about the thriving startup ecosystem in Durham. Her story highlights the power of collaboration and community support for entrepreneurs and one lesson we can draw from it is the importance of building strong networks and leveraging local resources to fuel entrepreneurial success.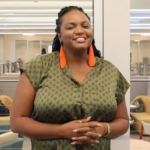 "The Journey of a Parallel-preneur" introduces us to the concept of parallel entrepreneurship, where individuals pursue multiple entrepreneurial ventures simultaneously. E3 Durham entrepreneur Nefateria Fonda' inspires us to think beyond traditional boundaries and explore diverse opportunities. Her story teaches us that entrepreneurship is not confined to a single path, and embracing multiple ventures can lead to fulfilling and impactful journeys.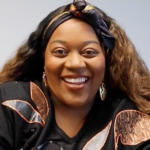 In "Empowering Women Through Thrifting", we witness how entrepreneurship can be a powerful tool for empowerment and social change. This tale highlights the story of E3 Durham entrepreneur, Gina Sambola, who uses thrifting as a means to empower women in the community. It reminds us that entrepreneurship can be a vehicle for social impact, and by pursuing our passions, we can uplift others and drive positive change.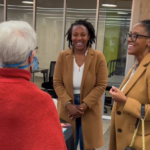 "Cultivating Joy Through Travel" narrates the story of an E3 Durham entrepreneur, Kestra Jeri, who combines her love for travel with her entrepreneurial pursuits. She shows us that entrepreneurship allows us to align our passions with our work, leading to a more fulfilling and joyful life and encourages us to explore how our interests and hobbies can be integrated into our entrepreneurial journey.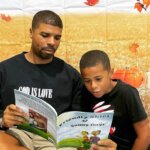 "Building the World You Hope to See" is a story that exemplifies the power of entrepreneurship to address social and environmental challenges. The narrative of E3 Durham entrepreneur, Ruben Watson, emphasizes the role of entrepreneurship in shaping a better future and reminds us that each of us has the ability to contribute to positive change through our entrepreneurial endeavors.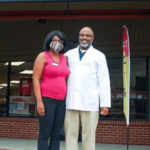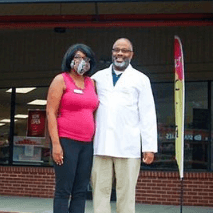 "A Community Pharmacy in the Heart of the City of Medicine" is a compelling story about E3 Durham entrepreneur, Dr. Keith Hersey, that showcases the impact of entrepreneurship in healthcare. It highlights how a community pharmacy can become a hub for wellness and care, providing personalized and accessible services, and reminds us of the importance of entrepreneurship in addressing local community needs and making a meaningful difference in people's lives.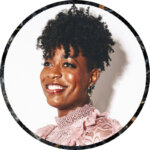 ABOUT THE AUTHOR
Tivi Jones
Hey Awesome Girl
Tivi Jones teaches, consults, and creates to help you make work (and the world) more awesome! Founder of Hey Awesome Girl, a creative agency with a social mission to empower women to become entrepreneurial consultants, she has appeared on PBS, RollingStone, Time, People en Español, and more.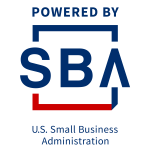 Funded in part through a Grant with the U.S. Small Business Administration. All opinions, conclusions, and/or recommendations expressed herein are those of the author(s) and do not necessarily reflect the views of the SBA.