This story is adapted from the E3 Durham e-newsletter, a monthly newsletter that features updates on the efforts of our community's incredible entrepreneurs, upcoming events and workshops, and news from around the Durham Community. Stay up-to-date by subscribing to our monthly E3 Durham e-newsletter.
Black History in the Making
As we continue to celebrate and honor the contributions and achievements of Black individuals throughout history during Black History Month, we also recognize that Black history is being made daily. We are grateful for the opportunity to uplift and honor Black excellence in Durham as we support and amplify Black-owned businesses this month and throughout the year.
Down-Home Pharmacy with Big Pharmacy Dreams
The following is an excerpt from our recent blog, A Community Pharmacy in the Heart of the City of Medicine, featuring December's Entrepreneur of the Month, Dr. Keith Hersey.
"Me and my wife, we talked about it and prayed, and we just decided to take a step out on faith and start our own pharmacy," Dr. Keith says of his decision. It took the Herseys two years to take their plan for their independent pharmacy from an idea to a full brick-and-mortar business, and Hersey Pharmacy launched in January 2020.
Unfortunately, no amount of planning could have prepared the Herseys to compete with a worldwide pandemic that would shut down Durham two months after their business opened its doors.
Join us at PU@P in March for
Women's History Month!
February 1st Pull-Up at Provident event.

March is Women's History Month! Join us in celebrating Durham's Women-owned businesses and the organizations that support them at Pull-Up at Provident on Wednesday, March 1, 2022 at 5pm.
5:00 pm - 8:00 pm Networking
6:15 pm Greeting & Introductions
6:30 pm Workshops:
| | |
| --- | --- |
| | Legally Bound: Top 5 Mistakes Made by Entrepreneurs & How to Avoid Them, Presented by Liles Law |
| | |
| --- | --- |
| Book a 30-minute, one-on-one financial, entrepreneurship counseling session. Sessions are free and available before each event at Provident1898, from 1 - 4 pm. Sign up for a session on Calendly. | |
Learn a bit more about E3 Durham Spoke partners, Provident1898 and Knox Street Studios.
"On an individual level, [entrepreneurship] is the surest way to have some level of autonomy and control over your destiny, build generational wealth, and provide a life of dignity and purpose for your family and community."
- Hassan Bazzi
February E3 Durham
Entrepreneur of the Month
Kestra Jeri, owner of Kestra Jeri Travel. Photo courtesy of kestrajeri.com.

Having two parents who always encouraged her to explore the world and do what she loves, Kestra Jeri's passion for culture and travel was sparked very early on. Now, through her business Kestra Jeri Travel, she organizes group trip experiences to help fellow travelers become travel-confident and experience new cultures and ideas during all-inclusive trips.
Want to be featured as an E3 Durham Entrepreneur of the Month?
Vice President Kamala Harris Speaks in Raleigh
Last month, Vice President Kamala Harris visited the Duke Energy Center in Raleigh to discuss the Biden-Harris Administration's investment in and commitment to small businesses. Representatives from the E3 Durham program were invited by the Small Business Administration's District Director, Michael Arriola.
Alongside SBA Administrator Isabel Guzman, VP Harris discussed the significant impact of small businesses on our economy and the role of small business owners as cornerstones in our communities. They described the success of SBA's Community Navigator Pilot Programs to help businesses get "capital ready" and recent investments in Community Development Financial Institutions as a two pronged approach for priming the small business economy for growth as the administration plans to increase contracting with small businesses owned by people of color.
As the only hub selected for the SBA's Community Navigator Project in North Carolina, we are honored and proud to have the work we are accomplishing together be recognized in such a profound way! E3 Durham's Stacey Williams, Tyra Wade, and Jonathan Collins were in attendance.
How to Write a Business Plan Webinar
Join LaTasha Best-Gaddy on Wednesday, February 15th from 6:00 - 7:30 pm for this free online webinar. Having a plan of action is the first step to operating a successful business. This webinar will assist you in turning your ideas into a solid plan for operation. The participants will learn the important components of a business plan and discover how a business plan is used by potential lenders and investors.
NC IDEA's Spring 2023 Grant Cycle | Whether you have just launched a startup or are looking to grow and scale your company, NC IDEA has resources that can help in the success of your journey when and where you need it most.
Early stage, growth-oriented companies can apply for one of two different NC IDEA grants:
NC IDEA MICRO awards $10K project-based grants to young companies looking to validate and advance their idea.

NC IDEA SEED offers $50K grants to early stage companies, often the critical funding they need to scale faster.



*** Note: Applicants may only apply to either MICRO or SEED (not both) during the grant cycle.***
Grant Application Opens January 30th. Apply by February 27th at 5:00pm EST.
Momentum 360: Financial Academy for Microenterprise | Momentum Financial Academy aims to help microbusinesses create and organize their financial recordkeeping systems. For four weeks, you'll work side-by-side with a cohort of other microbusinesses to learn essential financial strategies. The program also includes confidential one-on-one counseling sessions where you can ask specific questions about your business!

Graduates of the program will have the opportunity to apply for grant funding from the City of Durham that can be used for business-related expenses. Participants who do not have an established accounting system can also apply to receive a software subscription as part of the program.

Applications close on February 21st. You will be notified of your application status no later than February 28th.
Spring Spark Grant | Durham Tech will be sponsoring 4 participant entrepreneurs from the E3 Durham program for the spring cohort of the Spark Grants Program, an initiative of Liles Law. Applications will open in March for small business owners who meet the following requirements:
Enrolled in the E3 Durham program

At least one under-represented founder

Located in North Carolina

Very early stage company/idea

Committed to community-building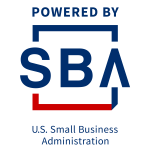 Funded in part through a Grant with the U.S. Small Business Administration. All opinions, conclusions, and/or recommendations expressed herein are those of the author(s) and do not necessarily reflect the views of the SBA.