In the bustling city of Durham, North Carolina, there's a hidden gem that promotes self-care and natural living. Meet Gina-Marie D'Meza, the passionate entrepreneur behind Little Homestead Farm Natural Bath and Body. Her journey from being a dedicated teacher to a successful business owner is an inspiring tale of pursuing one's passion and making a positive impact on the community. In this blog, we will delve into Gina-Marie's work, her path to entrepreneurship, and the driving force behind her mission. 
Gina-Marie's Journey: 
Gina-Marie's story began in New York, where she started her career as a first-grade teacher. After moving to Durham with her husband, she discovered her passion for creating soaps and body products for her family. What started as a personal endeavor gradually evolved into a full-fledged business. Gina-Marie's dedication to crafting safe and simple products led her to establish Little Homestead Farm. 
The Birth of Little Homestead Farm: 
For over a decade, Gina-Marie operated her business from her home studio. However, in September last year, she took a leap of faith and opened a physical space in old East Durham. Little Homestead Farm became a hub for creating high-quality soaps, body butters, sugar scrubs, and more. Beyond production, the space also provided a platform for teaching classes, from soap-making to self-care sessions. 
Gina-Marie's Mission: 
The driving force behind Gina-Marie's work is her commitment to promoting natural products and self-care within her community. Inspired by her own concerns about chemicals in everyday products, she embarked on a journey to create healthier alternatives. Her passion is evident as she explains, "The products in the store contain so many chemicals. I'm sure that I can do this on my own and make products that are a little bit more simple, with safe ingredients." Gina-Marie's genuine desire to offer accessible and affordable options aligns with her mission to help others take care of themselves. 
Teaching and Entrepreneurship: 
Having a background in education, Gina-Marie was initially hesitant about leaving the teaching profession. However, she found a way to blend her love for teaching and natural products by offering classes at Little Homestead Farm. Through workshops, she imparts her knowledge to adults, students, and even children, bridging her two passions. Gina-Marie believes that teaching is not confined to traditional classrooms and finds joy in sharing her expertise with eager learners. 
"Entrepreneurship has been a journey of continuous learning and adaptability.

 

"
Navigating Entrepreneurship: 
For Gina-Marie, entrepreneurship has been a journey of continuous learning and adaptability. Without prior professional business training, she tackled challenges head-on, learning as she went. From website development and marketing to navigating markets and online platforms, she embraced the opportunity to grow as a lifelong learner. Gina-Marie also emphasizes the importance of surrounding oneself with a supportive community of fellow entrepreneurs, seeking advice, sharing experiences, and collaborating for mutual growth. 
E3 Durham: A Supportive Network: 
Gina-Marie's entrepreneurial journey led her to join E3 Durham, a program aimed at connecting and supporting local business owners. Through this initiative, she found a valuable support system and a mentor with more experience in the business world. E3 Durham provides a space for entrepreneurs to seek guidance, share ideas, and access resources that empower them to overcome obstacles and achieve their goals. 
The Future of Little Homestead Farm: 
Looking ahead, Gina-Marie envisions expanding her community connections and engaging in projects that promote self-care. Collaborating with educational institutions like UNC and Duke, she aspires to extend the reach of her natural products and empower individuals to embrace self-care as a daily ritual. Gina-Marie's ultimate goal is to make natural products more accessible and affordable, ensuring that everyone can indulge in the joy of treating themselves and others. 
To learn more about Gina-Marie and her inspiring work at Little Homestead Farm, visit their website at littlehomesteadfarm.com. Follow them on Instagram and Facebook to stay updated on new products, upcoming classes, and special offers. Gina-Marie and her family-run business welcome you to discover the beauty of self-care and the simplicity of natural products.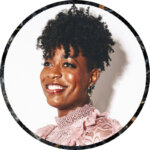 ABOUT THE AUTHOR
Tivi Jones
Hey Awesome Girl
Tivi Jones teaches, consults, and creates to help you make work (and the world) more awesome! Founder of Hey Awesome Girl, a creative agency with a social mission to empower women to become entrepreneurial consultants, she has appeared on PBS, RollingStone, Time, People en Español, and more.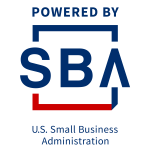 Funded in part through a Grant with the U.S. Small Business Administration. All opinions, conclusions, and/or recommendations expressed herein are those of the author(s) and do not necessarily reflect the views of the SBA.