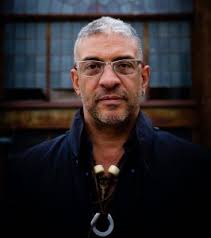 We are delighted to share reflections from ESHIP Baltimore Local Organizer and Founder of Cohado®, Paulo Gregory. Paulo has been leading the ESHIP Baltimore work since 2020 after serving as a founding member of the ESHIP Baltimore Leadership Team and local council in years prior. Paulo is a dynamic and dedicated ecosystem builder, facilitator, designer, artist, grassroots community leader, and catalyst for racial and economic justice. Witnessing him doing his deep work in Baltimore and beyond is a master lesson in how to support impactful and lasting social change and transformation. Make sure to check out the full Deep Dive with Entrepreneurial Ecosystem Builders Across ESHIP Communities series including Deep Dive with Long Beach Ecosystem Builder Kena Fuller and be on the lookout for our Deep Dive with Erin Ortigoza of ESHIP Rio Grande in May 2022!
Ecosystem Building
Q: What is your personal definition of an ecosystem builder?
A: I see ecosystem building as serving as a community steward, a connector, and in its essence, a community organizer to bridge the resources to the needs, and to gather/generate new resources to support those most marginalized from access.
Q: How would you describe a truly healthy and equitable entrepreneurial ecosystem?
A: I don't believe that truly equitable ecosystems exist in this country as the structure of our society has baked in racial and social inequity as a fundamental element of its equilibrium. This culture prioritizes investing wealth where wealth exists to ensure that there are losers to compare to one's own winning. A truly equitable ecosystem would build in organic investment where imbalance or lack emerged. This means that the lionshare of investment would be going to those with the least access.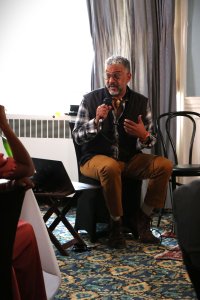 Q: Tell us about a time you witnessed something deeply moving as an ecosystem builder. What happened? How did that impact you?
A: It seems that every day I experience something deeply moving in this work. Just this weekend, our Pioneer Cohort welcomed the Second Cohort to the family of the Black Butterfly Network.
Debonnette Wyatt expressed the feeling that imbues this experience. She said, "The one thing I love about this cohort is the ability to be transparent. Sometimes, as a business owner, it feels that you are on an island, all – by – your – self. The world is watching. We need each other, and you need a safe space to be able to tell your story, and for people to be able to hear your story. After five minutes of talking, you realize, 'Girl, me too!' It's okay to be authentic in this safe space, so really speak your truth. Not speaking your truth could mean life or death, and we are all about life!"
Q: Tell us about a time you witnessed people helping each other in your ecosystem. How did that inspire or motivate you?
A: The moment I knew this was not just a fantasy was when one of our cohort members, Cajou Creamery —a small, plant-based ice cream manufacturer— reached out via the cohort's group text and said he desperately needed sub-zero freezer space. He had just received a large order from Whole Foods that needed to be delivered in weeks and he did not have near adequate space to store the product as he was completing the order production. One of our other cohort members, Ice Queens — a snowball shop — volunteered their freezer space. Cajou Creamery was then able to complete the order on time. If he had not, that huge opportunity would have been lost. Whole Foods has now expanded their order as a result.
Q: Tell us about a moment in your life that helped make you a better ecosystem builder.
A: I would say that every moment in my life has helped to make me a better ecosystem builder. My personal mission is to learn in every moment and contribute what I learn to support the community. This is the genesis of and underlying operating system of Cohado® which is a tool I developed to teach this value system at scale within ecosystems. It is the underlying architecture of all of my work and life.
Black Butterfly Network and Exchange
Q: What is the Black Butterfly Network and Exchange?
A: We have been working since 2016 to bring an initiative to Baltimore that supports evolving a culturally-anchored, economically thriving city that is wrapped in Blackness. This has evolved into the Black Butterfly Network and Exchange. We have aggregated almost 300 businesses and 500 support resources on a platform to support Black business owners and entrepreneurs. We have also launched the first two cohorts of Black Butterfly entrepreneurs that are actively collaborating to expand the network and build a movement to expand access and potential for Black business development in Baltimore.
Q: What will need to happen in order for you to know the Black Butterfly Network and Exchange has been successful? What are your hopes, visions and dreams for this project?
A: This last weekend we brought on the second cohort, with the first cohort showing strongly to "Pass the Flame" to the second cohort during a private ceremony and celebration. This culminates the first cycle of the Butterfly, proving that our work is already successful. The energy in the room was palpable. Tears of joy and relief could be felt in the space, as if to say, "Finally!"
My hope for this is for this momentum to be sustainable without my hands. This will only be achieved through progressively handing over the wheel to others as we are doing with having initial cohort members serve as Network Stewards — supporting the training of the second cohort — as well has having our initial two funders commit to stewarding us to other potential funders to secure future funding towards sustainability for the Black Butterfly Network.
Q: What do you and your ecosystem need to support the success and sustainability of this pilot project? What do you need right now to take this project to the next level?
A: We simply need to keep up the momentum, to not lose hope, to increase the visibility of this effort in the community, and to really trust the Network.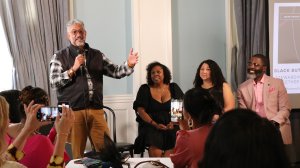 Entrepreneurship
Q: What is your business?
A:  Cohado® is a multifaceted system for growing communities and teams of belonging, and to experience what that actually feels like through live and tech platforms.
Q: What is your deeper 'why' behind your business or entrepreneurial journey?
A: I believe that the universe is ONE — let us say for lack of an adequate word — ONE entity. This means that each and every aspect of the universe is not only connected, it is a component of that ONENESS. I created Cohado® to tell this story, and to provide a path to manifest this ideal with each other with intention as well as to create assets for the community, and eliminate waste through dynamically linking our resources, effectively leaving no being hanging. We are far away from this vision as humans, but there are small signs that this new/old operating system is re-emerging globally.
Q: How does being an entrepreneur and ecosystem builder impact each other?
A: To me, they are the same thing as my entrepreneurial pursuits have always been related to informing and evolving ecosystems. An entrepreneur creates results to generate capital — an ecosystem builder creates relationships to generate results and spread capital. I suppose, the difference is if one is operating at the individual or the community level. I am all about community! I also see my individual self as within community, thus I am also about myself if I truly believe my own hype. I think if we can spread this idea, virtually everything would work.
Q: How can the readers best support your business or entrepreneurial journey right now?
A: Talk about this work and Cohado®. This is a viral notion. As we have learned from Coronavirus, things can spread in moments. Get to spreading!