What does it take to be an entrepreneurial ecosystem builder? Have you been wondering what an ecosystem builder even does? Regardless of whether or not you answered 'YES- thank you!' or 'NOPE- what are you even talking about?', you need to keep on reading so you can get ready for this upcoming blog series where we explore the exciting and burgeoning field of entrepreneurial ecosystem building. You'll get to hear from three passionate humans, writing in from three different time zones, with three wildly wonderful and unique perspectives on what it means to do the deep work of entrepreneurial ecosystem building all while pursuing their own varied entrepreneurial paths themselves. For the next three months, we'll dive deep with each featured ESHIP Communities ecosystem builders in Long Beach, California, Northern New Mexico, and Baltimore, Maryland.
Our ESHIP Communities Ecosystem Builders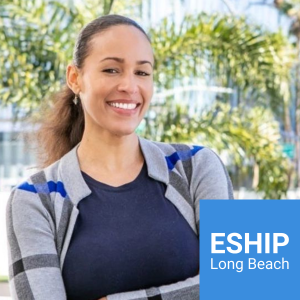 "The City of Long Beach is such a unique place. An entrepreneurial ecosystem full of small and micro enterprise, it truly is a great community to be a part of. As a member of the ESHIP Long Beach Council for a little over a year, it has been an absolute joy to work alongside our ESOs, fellow entrepreneurs, and friends of the work we have been pursuing within the council."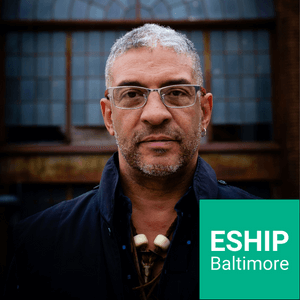 Paulo Gregory  | ESHIP Baltimore Local Organizer, Founder of Cohado | April 
"I feel incredibly blessed to be a steward for the passionate bridging, love, and support the Baltimore ESHIP Stewardship Council holds for Baltimore, and in particular for those Black business owners who are at the heart of this City, holding it down not only during this insane time, but through all the insane times before COVID-19 showed up. We, as a Council, are diverse in so many ways, and at the same time, we are all leaning in with truth, love, and conviction to bring change that lifts those at the root, into the light."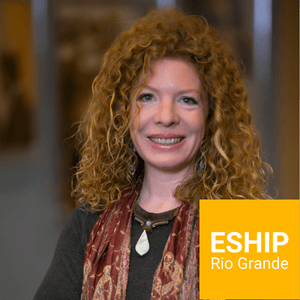 Erin Ortigoza | 
ESHIP Rio Grande Local Director, Co-owner of Ancient Waters Farm | May
"I am grateful for the legacy of collaborative work that has formed a foundation for resiliency as the world changes around us. I am also thankful for the courage to listen and share with community members and authentically voice needs, strength, wisdom and passion. I have deep gratitude for the friendships I am developing through this year of reaching inward and outward."
What is ESHIP Communities?
The ESHIP Communities program is a community-driven approach for building entrepreneurial ecosystems that foster inclusion, relationships, collaboration, and social capital across networks of entrepreneurs and those who support them. The program supports the creation and evaluation of a repeatable, bottom-up approach to building and strengthening entrepreneurial ecosystems.
Learnings from the initial programs will help refine the approach in subsequent cities. To validate the effectiveness of the model, we are testing key aspects of the framework in the following communities:
ESHIP Baltimore – with a focus on Black entrepreneurship and leadership

ESHIP Kansas City – includes Kansas City, KS and Kansas City, MO

ESHIP Long Beach – in partnership with the City of Long Beach

ESHIP Rio Grande – with a focus on food and agriculture across New Mexico
Glossary of Terms
According to the Kauffman Foundation's Entrepreneurial Ecosystem Building Playbook 3.0: 
Ecosystem Builders
Individuals who focus their work on building a system of support and resources for entrepreneurs in their communities or industries.
Ecosystem builders drive long-term change by supporting entrepreneurship in their communities. They work for innovation to help create more startups and lower barriers for the makers, the doers and the dreamers. 
Ecosystem Building Field
The ecosystem building field is comprised of passionate leaders who are motivated to…
Build a more inclusive economy for the future by supporting entrepreneurs.

Expand the economic development system to make it more inclusive and supportive of entrepreneurs.

Make a significant impact in their communities
Want to learn more about ESHIP Communities? Reach out to me at
mshuford@forwardcities.org