Our October updates for our ESHIP Communities E-newsletter local community updates were so exciting this month that we wanted to share them with you! If you're interested in learning more about ESHIP Communities, sign up to join our mailing list HERE.
ESHIP Communities Notes From the Field
Vital to the ESHIP Communities program are local councils in each of the four ESHIP Communities- Baltimore, Kansas City, Long Beach, and New Mexico (ESHIP Rio Grande).  Each collaborative council is made up of ecosystem builders, entrepreneurs, and other community stakeholders who are passionate about creating greater equity in their entrepreneurial community. Each of the ESHIP Communities has a unique focus that was designed to support the creation of a more equitable entrepreneurial ecosystem that is driven by their local councils. Dive in and explore the vital work taking place in each community!
ESHIP BALTIMORE | The Black Butterfly Has Landed!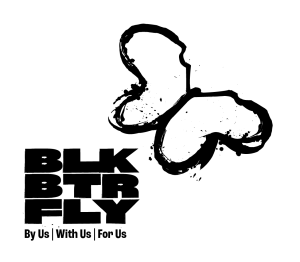 ESHIP Baltimore, Local Organizer and Cohado, Founder Paulo Gregory catches us up to speed on what's taking shape in the Baltimore ecosystem. 
The Black Butterfly has landed! It has been quite a sleepless couple of months, but we did it! In Baltimore, we are celebrating the creation of The Black Butterfly Exchange — which is a new platform that will launch later this month with about 250 Black-owned Baltimore businesses and more than 300 curated resources that provide support to Black and small businesses in Baltimore. This effort has been stewarded by our ESHIP Communities staff, dedicated council members, and community partners.  All have been invaluable resources with incredible fonts of experience and knowledge — each bringing powerful insight that shaped and ensured these results.
We have also done outreach to more than 60 restaurants and retailers resulting in a full inaugural cohort of 15 participants for our Black Butterfly Network accelerator. This 8-Week program began with a reception/orientation on Sunday, October 24th, and officially commenced Monday, October 25th. The Cohort is spectacular — some struggling, some already flying. It is a blessing to see the passion and honesty in the responses to the registration. We look forward to sharing the platform and updates on our cohort  in the coming months as we RISE together! 
ESHIP RIO GRANDE | Food Security Across New Mexico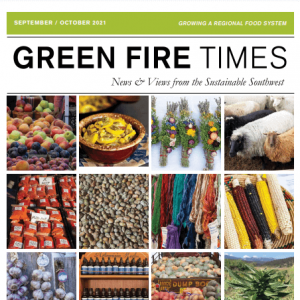 ESHIP Rio Grande is working with partners in a state-wide effort to connect more agricultural entrepreneurs with diverse markets in New Mexico. Check out the articles below to learn more about council members' vital work! 
We are excited to share that ESHIP Rio Grande local director, Erin Ortigoza, and council members David Sundberg, Isabelle Jenniches, and Pam Roy all contributed to the September/October edition of the The Green Fire Times: Growing A Regional Food System — a local publication, that "provides a platform for community members and organizations to share stories of hope and helps nurture the cultures, livelihoods and lives of people — including those in rural communities — by linking education with jobs and highlighting the creation of a workforce with skills increasingly in demand." 
Highlighted works from this issue include: 
ESHIP KANSAS CITY | Celebrating Ecosystem Building 
Below you'll find an excerpt from Celebrating Ecosystem Building in ESHIP Kansas City . This blog post shares reflections from Brett Brenton after his recent visit to Kansas City. Check out the full article or read on to learn more!
Come December, Forward Cities will wrap a three year engagement in Kansas City, the first of the four ESHIP Communities to come on board as part of a broad initiative of the Kauffman Foundation.  In an effort to provide a wrap on the engagement, ESHIP Communities and the Porter House KC hosted a celebration at the Porter House KC co-working community space on October 7th, 2021.
At the event, we heard from council members and program participants about the importance of the work of ecosystem building and finding new and creative ways to better support small business owners. It was obvious that the greater Kansas City ecosystem has grown a lot over the past few years, and yet there is still a long road ahead to make sure that every entrepreneur gets the support they need to reach their potential...
ESHIP LONG BEACH | Entrepreneurial Ecosystem Growth

ESHIP Long Beach Local Organizer and Founder of Fuller Management, Kena Fuller updates us on what's coming next in her ecosystem. 
A project that has been nearly two years in the works — our ESHIP Long Beach Community Council is beyond excited to announce that we are set to re-launch the Long Beach Small Business Crosswalk in December 2021! Proudly referred to as "The Crosswalk", this custom online tool is designed to support both entrepreneurs and entrepreneur support organizations (ESOs) in a way that provides a means of access to an array of hyper-local, regional, and national resources.
Consisting of the primary categories of Funding, Planning, Legal, and Local Resources, each area of focus is carefully curated and customized to meet the needs of users from all walks of life. Considering all that our entrepreneur community has endured during this unprecedented time — we are elated to present a new platform that meets our entrepreneurs where they are, giving support when and where needed — Made for entrepreneurs, by entrepreneurs.