Forward Cities uses Strategic Doing to help diverse teams activate new strategies and opportunities in an effort to improve and create practices aimed at better connecting entrepreneurs with resources in their community.

Strategic Doing teaches people how to form collaborations quickly, move them toward measurable outcomes and make adjustments along the way. It enables leaders to design and guide new networks that generate innovative solutions. It is a new strategy discipline that is lean, agile and fast—just what organizations, communities and regions need to survive and thrive.
The work that Forward Cities does requires collaboration and we have found Strategic Doing to be the most effective strategy to collaborate and inspire equitable ecosystems change. We have applied this methodology in well over a dozen communities large and small across the country.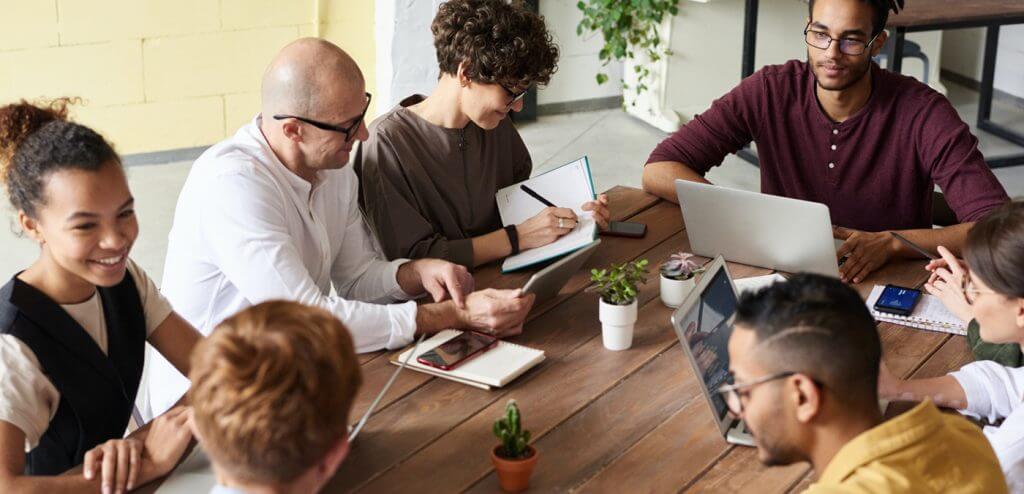 The work we are doing is not one with an endpoint, but rather one that will continue with many iterations. This is why Strategic Doing, as opposed to strategic planning, is so important. There is no end point but, instead, a new phase to engage in with new objectives to work toward. It is not linear but, instead, regenerative.
Strategic Doing isn't about fixing an old system – it's about designing what's next.
Testimonials
" Strategic Doing provided our collaborative a set of guide post to help us align on a clear goal for the year ahead. Early in our collaborative journey, it had been challenging to identify near term goals that the majority of the group bought into. Strategic Doing helped us set a clear goal as collective and attack it with the entire group on board and excited to contribute. It simply helped us get unstuck in some areas." 
Demetra Brown
Senior Director - The DEC Network
" Strategic Doing is just what the name implies: it is a mighty tool for getting groups of people to move toward ACTION on complex issues. With the help of Brett and his team at Forward Cities the New Mexico Farmers' Marketing Association is using this framework in a large collective impact project with 40 statewide partners. It is a great fit for our collective food system work. Not only does it help identify individual and group assets, but also it acts as a catalyst for the creative process to help identify how and where the group should direct its energy. We're still embarking on the journey, but this was exactly the tool we needed to move from talking to doing. " 
Denise Miller
Executive Director
New Mexico Farmers' Marketing Association
" What I appreciate about the Strategic Doing process is the way in which it provides a collaboration-focused structure within which our group has been able to take advantage of each member's distinct knowledge and skills to strengthen and advance our project goals. Rather than having one member of a group assume the bulk of the responsibility for a project or having a project stutter and stall due to lack of ownership, Strategic Doing spreads the work around, recognizing the value of everyone's contributions and apportioning success to the group as a whole. " 
Hallie Neupert, Chair
Professor, Management Department
Oregon Institute of Technology
Some language for this page was adapted from strategicdoing.net.