"

One of the things that is most extraordinary about New Mexico is that we still have such deep roots in our cultures..

."

Cristina Rogers, Barelas Community Coalition Executive Director
Acknowledgements: This blog post is amended from an original article The Farm Stand & Market at La Esquinita: A Multi-CSA Outlet  for Green Fire Times published on September 2, 2020 written by Barelas Community Coalition Executive Director, Cristina Rogers and Marketing Manager for New Mexico Harvest Kyle Malone and edited by ESHIP Rio Grande Local Director Erin Ortigoza. It prominently features and weaves in excerpts from an interview with Barelas Community Coalition Executive Director, Cristina Rogers, facilitated by Lucy Foma - Senior Planner with Santa Fe County Growth Management Department. In this interview, we learn about connections through food distribution, community revitalization and entrepreneurship in the time of COVID-19 in order to, "Get people fed and keep farmers farming!" 

September 30, 2020
While the pandemic made our multi-national food supply chain vulnerabilities glaringly obvious, our strengths and keys to a stronger future became more visible too. "One of the things that is most extraordinary about New Mexico is that we still have such deep roots in our cultures," said Rogers.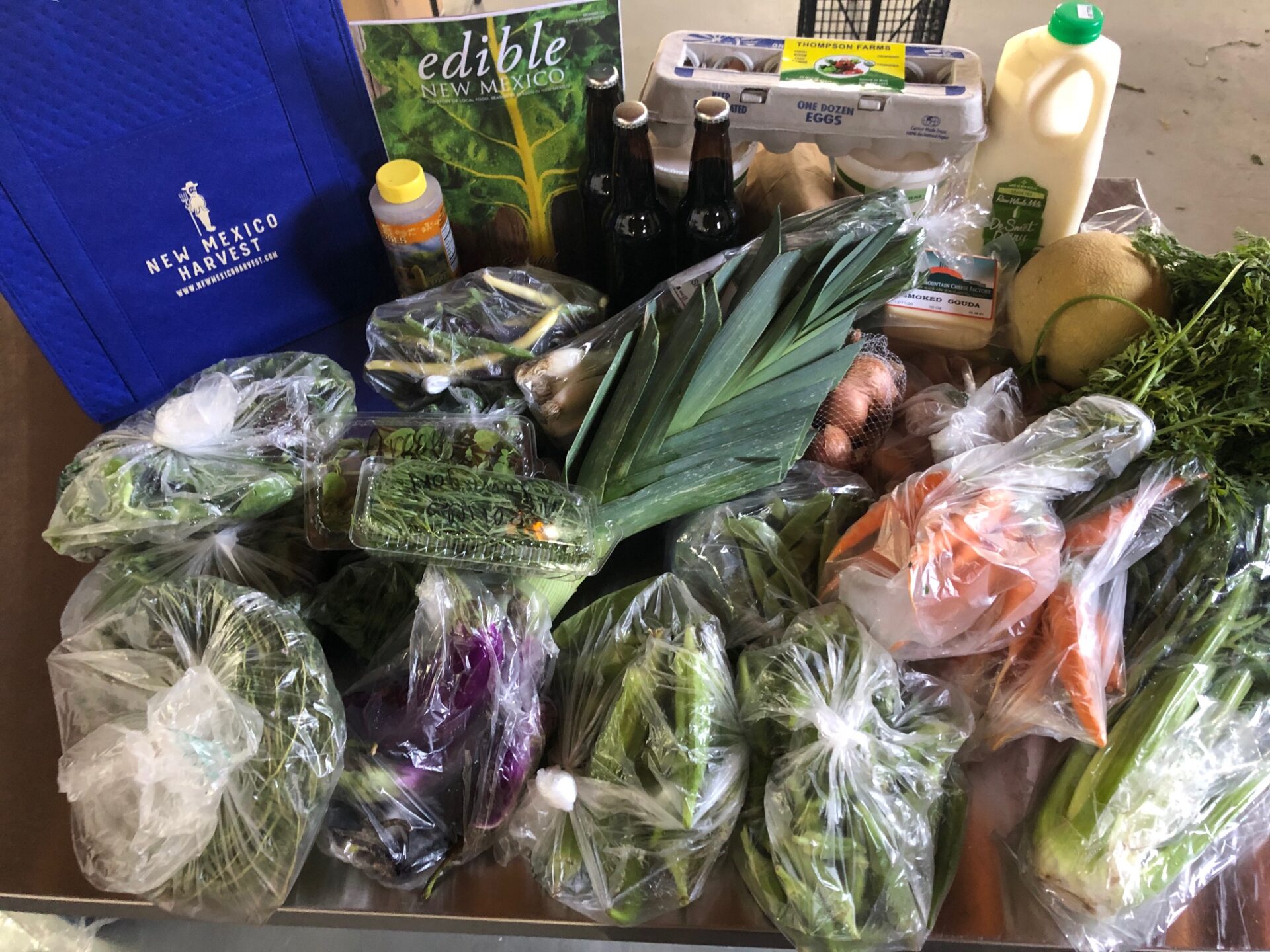 After years of planning, the Barelas Community Coalition (BCC) had a community-envisioned commercial complex, slated to open in spring 2020. La Esquinita was intended to become a hub for Albuquerque's, and the state's, creative economy— with food being a central element and cultural touchstone. However, because of construction delays and pandemic-mandated closures, the complex faced an uncertain future. 
"My community has super low access to fresh food and transportation, so this really is an equity issue and at the most important time.  A lot of these people are essential and frontline workers and we're also very high on the vulnerability index for comorbidity issues with the virus.  It's the most important time for people to be eating as healthy as possible and keeping immunity up, so it's vitally important to create a dignified space for people to come get food," urges Rogers.
Rogers connected with Thomas Swendson, CEO of New Mexico Harvest, who had long been thinking about how to scale up a Community Supported Agriculture (CSA) operation built on investing in local producers—by developing relationships, providing security for farmers and encouraging growth in a way that didn't conflict with established markets.
COVID-19 compressed his three-year plan into a three-month timeframe. With few financial reserves to back the integral goal of improving the region's refrigerated distribution system, he reached out to get essential players to collaborate.
Rogers emphasizes that, "We need investment in [food system] infrastructure to tie the whole puzzle together, but we have all the pieces.  We have a ton of really great young farmers...and it's not an insane amount of money that would really change things in our state where we export more than we import and we import about 95% of the food we eat.  That's not just investment in the food supply system, that's economic development...4 billion dollars that could be staying here!"
La Esquinita now serves as a multi-CSA retail outlet and fea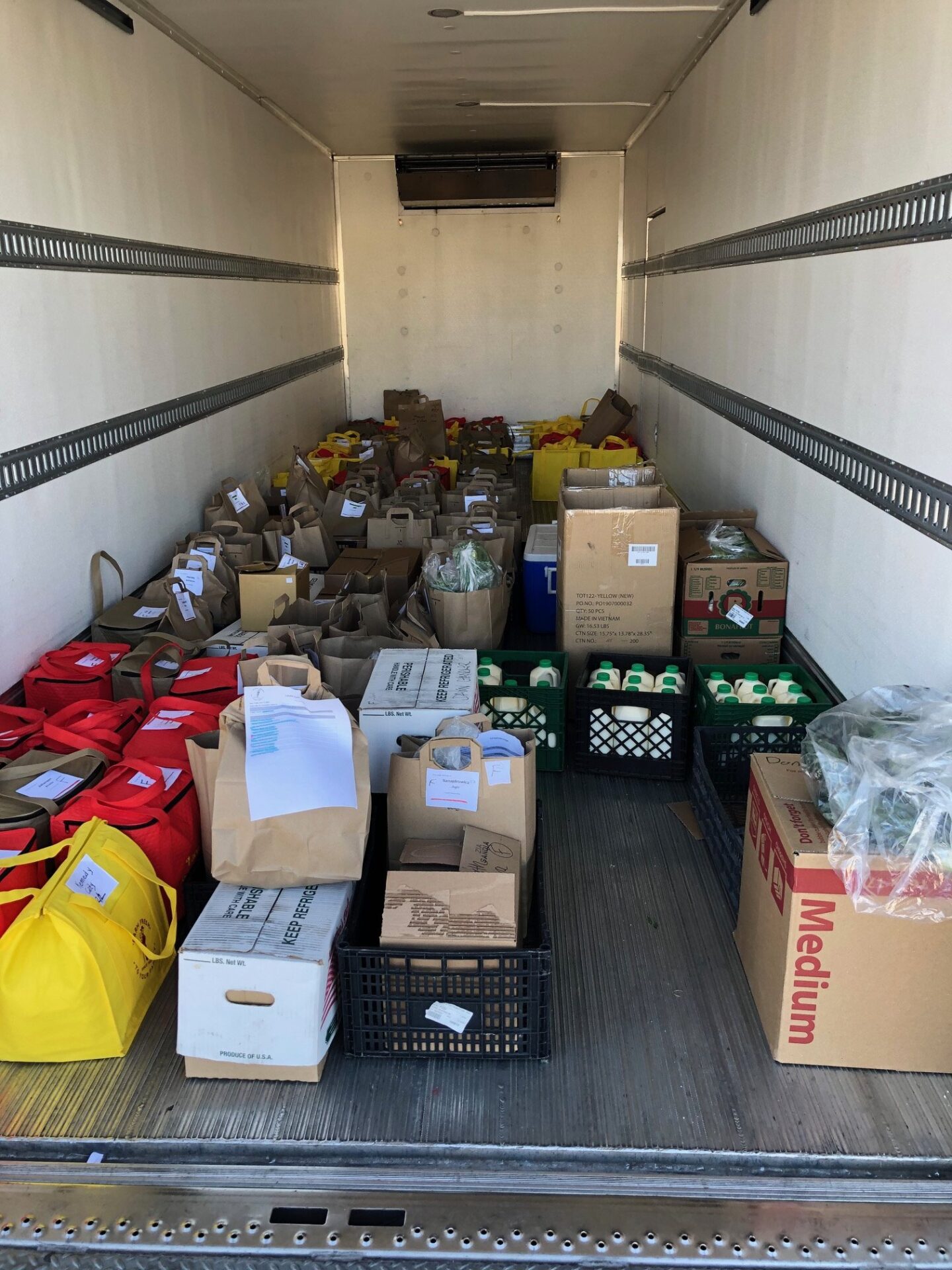 tures an indoor-outdoor design with three large rolling garage doors that serve as checkout areas and are vital in creating a vibrant, yet safe environment for customers in a retail space with physical distancing easily accommodated. New Mexico Harvest and Better Together CSA are among those using the hub for CSA share pickup and on site cold storage. 
Reflecting, Rogers acknowledges that, "This is the moment when consumer behavior is really changing. People are so happy to cook at home and they're canning and preserving and growing their own food while trying to eat as healthily as possible."
Food hall and artisan market tenants began operating at La Esquinita in October, helping make the weekly pickup more of a fun and "normal" experience. Additional programming around preparing and storing food, kids' activities and growing food at home has also begun.
"[Local food value chains] are a choreographed ballet, a really amazing feat of logistics to get [food] out of the ground and on to people's tables...The Value Chain concept is about how at every step of the way we are adding value, and also creating a whole sustainable system that is interrelated.  [The value chain] is like the Three Sisters, [corn, beans and squash] growing together with intention and generations of wisdom.  Corn, beans and squash are companion plants---they grow better together than they do apart and it's also a complete nutritional system...it's all you need to live, really, those Three Sisters," says Rogers.
Thankfully, our regional food system and value chain is still here and growing together. Around the state, organizations have launched a vast number of efforts with CSAs and food/agricultural entrepreneurs being among the heroes of this story.
"

This is the moment when consumer behavior is really changing. People are so happy to cook at home and they're canning and preserving and growing their own food while trying to eat as healthily as possible

..

."

Cristina Rogers