This story is adapted from the E3 Durham e-newsletter, a monthly newsletter that features updates on the efforts of our community's incredible entrepreneurs, upcoming events and workshops, and news from around the Durham Community. Stay up-to-date by subscribing to our monthly E3 Durham e-newsletter.
Happy Women's History Month!
It's March and this Women's History Month, we'd like to highlight one of the brilliant women of the E3 Durham community, Lee Gray.
Lee is the E3 Durham Outreach Coordinator and Associate Director of Communications and Outreach at Knox Street Studios. She hosts the E3 Durham information table at monthly Pull-Up at Provident events and can often be found at various events across the city, spreading the word about E3 Durham. We encourage you to read her recent blog, The Thriving Entrepreneurial Spirit of Durham, where she takes a moment to reflect on the growing and vibrant ecosystem here in Durham, North Carolina.
The following is an excerpt from our recent blog, The Journey of a Parallel-Preneur, featuring E3 Durham Entrepreneur Nefateria Fonda'.
They say life comes at you fast. Entrepreneur Nefateria Fonda' might agree. While she describes herself as always being on an entrepreneurial journey, she admits — that earlier in her life — she was so caught up in the process of checking the boxes, that she wasn't really paying attention to what her mission was, or what her faith called her to be.
Join us at PU@P in April!
March 1st Pull-Up at Provident event.

This month, we celebrated the amazing women entrepreneurs in the E3 Durham community at our Pull-Up at Provident event, which featured a host of women speakers and presenters. Be sure to join us at the next PU@P on Wednesday, April 5th, 2022 at 5pm.
5:00 pm - 8:00 pm Networking
6:00 pm Greeting & Introductions
6:30 pm Workshops:
| | |
| --- | --- |
| | Have Better Meetings, Presented by Echo |
| | |
| --- | --- |
| Book a 30-minute, one-on-one financial, entrepreneurship counseling session. Sessions are free and available before each event at Provident1898, from 1 - 4 pm. Sign up for a session on Calendly. | |
We'd like to introduce Santiago Ramos to the E3 Durham community! Read more about him below!
Santiago Ramos | Hispanic Outreach Coordinator
Santiago Ramos is a Colombian-born immigrant to North Carolina where he was raised by a single Womenpreneur. He empathizes with the Latino community especially as it relates to the entrepreneurial journey. He has worked as community organizer helping communities build long term assets. He runs a logistics company and has a technology company that provides social technology for physical spaces. Santiago is passionate about bringing people together and believes a lot of great change can come from benevolent, trusting relationships.
As the Hispanic Outreach Coordinator, Santiago is excited to be focusing on Hispanic Latino outreach for E3 Durham and providing business consulting through the Navigation component of the E3 Durham program.
March E3 Durham
Entrepreneur of the Month
Photo courtesy of maltawellholdings.com.

Cynthia Williams is the CEO of Maltawell Holdings, Inc, an organization working "to provide connections for individuals and groups seeking outreach to STEM entrepreneurs of color… Maltawell Holdings works with its partners to financially invest in projects that advance African American technology-specific entrepreneurship and leadership with the goal of supporting the next 'Big Idea'."
Want to be featured as an E3 Durham Entrepreneur of the Month?
Follow us on Instagram @e3.durham! We share news and updates regularly to keep you up-to-date on all the amazing things happening in our community.
Check out our recent post on Black-led CDFI's in the area!
Basics of Bookkeeping

Join LaTasha Best-Gaddy on Wednesday, March 15th from 11:30 am - 1:00 pm for this free online webinar. Gain a workable knowledge of how to properly record financial transactions for your business. Discover the three most important financial reports and how to use them to make the best-informed business decisions. If you're a new business owner or need a refresher on the basics of accounting, this seminar is designed for you.
BLACK WALL STREET MINDSET: Black Wealth in the Modern Era
Join Black Wall Street Forward Durham for an interactive experience with incredible speakers and entrepreneurs in an environment conducive to connection and collaboration Saturday, March 18th from 11:00 AM – 2:00 PM at the NC Mutual Tower.
Who should attend?
Black entrepreneurs looking to launch and scale their venture

People committed to advancing economic liberation in the Black community

Entrepreneur supporters who invest in the Black entrepreneurial ecosystem
Expect a lively and engaging panel discussion featuring powerful local entrepreneurs and intentional networking time designed to help you advance your mission through meaningful collaborations.
WOMEN IN BUSINESS SUMMIT
The WOMEN IN BUSINESS SUMMIT will be held Saturday, March 25, 2023, from 10 am - 3 pm at Halifax Community College Small Business Center in Weldon, NC. The theme for this one-day summit is Community & Collaboration.
The WOMEN IN BUSINESS SUMMIT provides women entrepreneurs with workshops and mentorship that aid in helping them create and sustain successful & growth-oriented businesses that enhance their network and net worth.
The Summit is managed by Give it to the People® and will be hosted by NC's #1 Small Business Facilitator, Chisa Pennix-Brown aka Lady Bizness. Sponsored by Halifax Community College Small Business Center.
Who Should Attend?
Women Entrepreneurs who are just starting their business and need guidance.

Women Entrepreneurs who are looking to networking and gain mentorship.

Women Entrepreneurs who are looking to broaden their skillsets.

Established women entrepreneurs who want to learn more about marketing.

Community Partners with resources for women entrepreneurs.
Registration is free and required. Click below to regiser.
Small Business Opportunity Loan Fund | The City of Durham and Durham County established the Durham Small Business Opportunity Loan Fund program to support small businesses located throughout Durham. The fund is held and administered by the Carolina Small Business Development Fund (CSBDF). Visit the CSBDF website for details and to apply!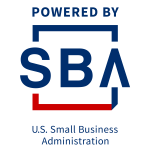 Funded in part through a Grant with the U.S. Small Business Administration. All opinions, conclusions, and/or recommendations expressed herein are those of the author(s) and do not necessarily reflect the views of the SBA.