"We would be remiss in not giving a big shout out to Debonette who put this seed in our brains: 'A community is built by others helping up each other, pulling another's hand up."

Kondi Kabia, Wilde ital Cofounder
Editor's Note: Introduction by Brett Brenton Senior Director of Learning Networks
While supporting entrepreneurs at an ecosystem level, we can lose sight of the specific challenges and barriers each business owner overcomes on a daily basis. To better connect ecosystem builders with small business owners' perspectives, ESHIP Communities conducted dozens of one-on-one check-ins with entrepreneurs and small business owners in Baltimore, North Central New Mexico, and Long Beach during the late summer and early fall of 2021.
In each case, Forward Cities' community-based local director/organizer reached out to connect with business owners that represent diverse swaths of the entrepreneurial landscape. These candid conversations revealed how each business is faring as the country continues to navigate the pandemic and tries to make sense of a "new normal." Each conversation created an opportunity to compare experiences across regions and sectors as we gained more clarity into the struggles and prospects of these businesses.
Beyond Measure: The Black Butterfly Effect
Paulo Gregory, ESHIP Baltimore Local Organizer
We set about to understand where Baltimore's Black business sector was during the heat of COVID-19 in early 2021, using what was dubbed "The Audit Trail Tour," supported by Startup Maryland and the ESHIP Baltimore initiative. Restaurants were the logical place to start as they had been amongst the most vulnerable businesses coming out of the shutdown and they are where people gather. They are our weather vanes. What we learned is that the initial conditions driving these businesses were not about high growth and exits, but about slow-rooted growth and commitment to community. Many of the businesses we visited stated that they were located in challenged parts of Baltimore's Black Butterfly to bring healthy food options to the historically created food deserts.
According to Dr. Lawrence T Brown's website,  "In The Black Butterfly—a reference to the fact that Baltimore's majority-Black population spreads out on both sides of the coveted strip of real estate running down the center of the city like a butterfly's wings—Lawrence T. Brown reveals that ongoing historical trauma caused by a combination of policies, practices, systems, and budgets is at the root of uprisings and crises in hyper segregated cities around the country." 
We learned that businesses were committed to hiring returning citizens to ensure that they were not left behind, particularly during a pandemic. And we saw Debonette Wyatt, founder of My Mama's Vegan, host a small pop-up vendor market outside her little vegan carryout, offering the limited real estate of her sidewalk to other vendors of healthy foods and health products.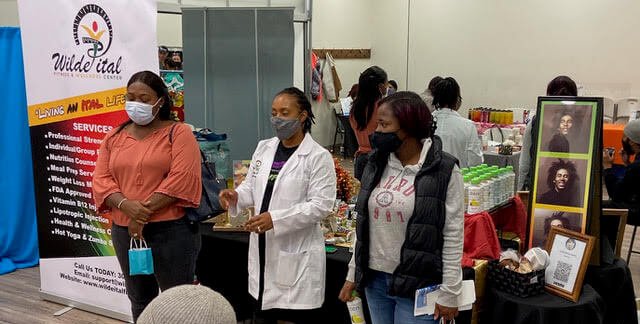 One such business was Wilde Ital CBD, committed to providing top quality CBD products to assist patients who suffer from chronic pain, cancer, anxiety, depression, fibromyalgia, and PTSD. Our conversation revealed they were encountering challenges with laws limiting critical aspects of business development because of the association with hemp-based products. We also heard the passion of the Wilde Ital team who are committed to supporting the community in every way possible including education, health, and wellness. Cofounder Kondi Kabia says, "Ital embodies the naturalness of life, using what the earth produces as a form of caring for ourselves." 
Wilde Ital put on an event called "Be You, Be Well," and invited other Black Butterfly Cohort members and area businesses to promote health and wellness in our community — and also to support young businesses that are coming up from the community. Kondi stated, "We would be remiss in not giving a big shout out to Debonette who put this seed in our brains: 'A community is built by others helping up each other, pulling another's hand up.' She had small businesses like us come through and sit on her block and support." This provided the idea for inviting other businesses to join in a health fair to "promote health and wellness to be you, be safe, and be well."
Shining Bright in Long Beach
Kena Fuller, ESHIP Long Beach Local Organizer
No one, and I mean literally no one, could have foreseen the magnitude of impact following a pandemic. We keep hearing about pivoting and becoming resilient, reinvention, and many other forms of renewal or starting over, but who's to say what business is meant to look like during such a strange time.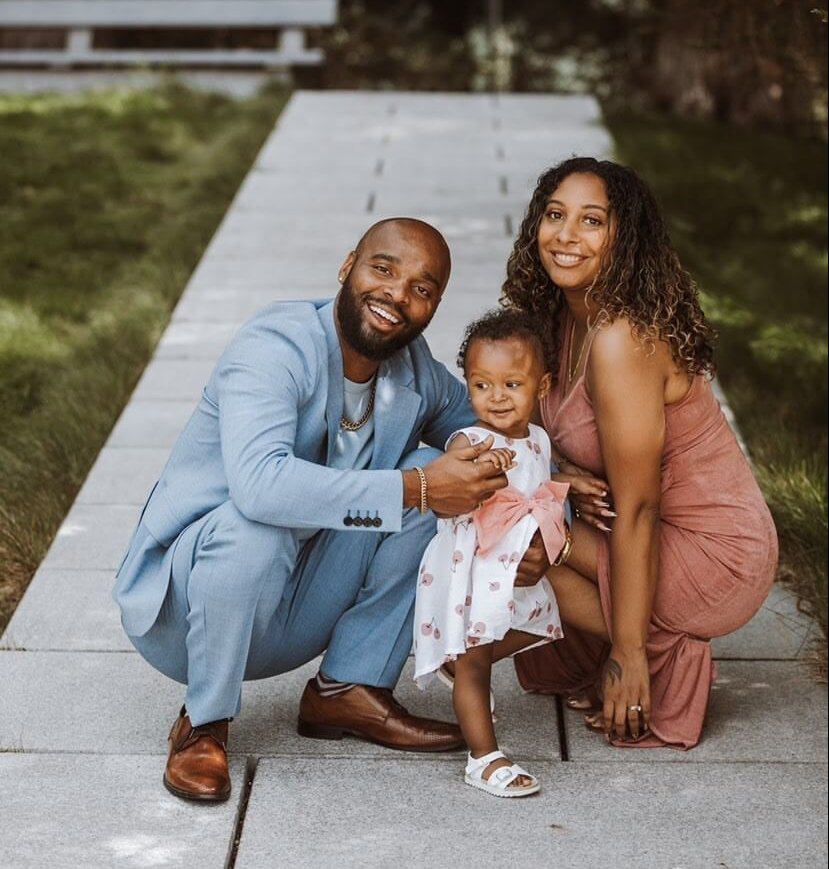 The City of Long Beach is a remarkable place. An economy predominately made up of small and micro-enterprise, this is a community of doers and dreamers, makers and influencers. Owners of The Salt Lounge, Tanai and Wes Holder, are the exact embodiment of this sentiment. Offering both retail products and holistic health and wellness services, these two entrepreneurs have proven that obstacles are merely a frame of mind. A powerful duo, Wes and Tanai have managed to thrive as entrepreneurs, business partners, life partners, and brand new parents, welcoming their baby girl just before the City's first Safe at Home Order.  
Shining bright despite the many challenges of the pandemic has been the theme at The Salt Lounge. To provide an outlet for healthy coping during the pandemic, The Salt Lounge pivoted to online services, including meditation, reiki sessions, sound baths, and other holistic workshops, gaining the interest of hundreds even outside of the Long Beach footprint. Holding space for those seeking clarity or simple reprieve from the chaos is precisely what these phenomenal entrepreneurs have given to the community! Running a business is no small feat, especially when the state of all things considered has been quite unpredictable. But this has not stopped these two from seeing their vision come to fruition through virtual services, expanded e-commerce, and custom branded Salt Lounge products. 
Because of wonderful people like Tanai and Wes, the City of Long Beach has automatically become a better place for all. On this day and every day, we celebrate entrepreneurship and we are beyond happy to highlight two people who embody what it truly means to do what you love with a sense of purpose and community!
"

Through my early nonprofit work experiences in Santa Fe, it became clear that there was a systemic gap in services offered in the community for young people, especially those who were not connected to traditional pathways like school, work, family and, more broadly, the expectations of society.

"

Melynn Schuyler, Executive Director of Youthworks
Twenty Years of Community Driven Workplace Development
Erin Ortigoza ESHIP Rio Grande Local Director
Youthworks just turned 20! This multifaceted nonprofit operates out of Santa Fe, New Mexico and holds a core mission of providing job training and getting young people, regardless of their life circumstances, into the workforce. A Social Justice Enterprise is one way to describe the unique legacy of grassroots programming that has been carefully developed to provide valuable professional experiences for at-risk youth through multiple community-driven entrepreneurial services. Utilizing entrepreneurship as a pathway for youth to gain economic independence while also generating revenue for Youthworks programming helped shape this nonprofit's unique role within the Santa Fe entrepreneurial community.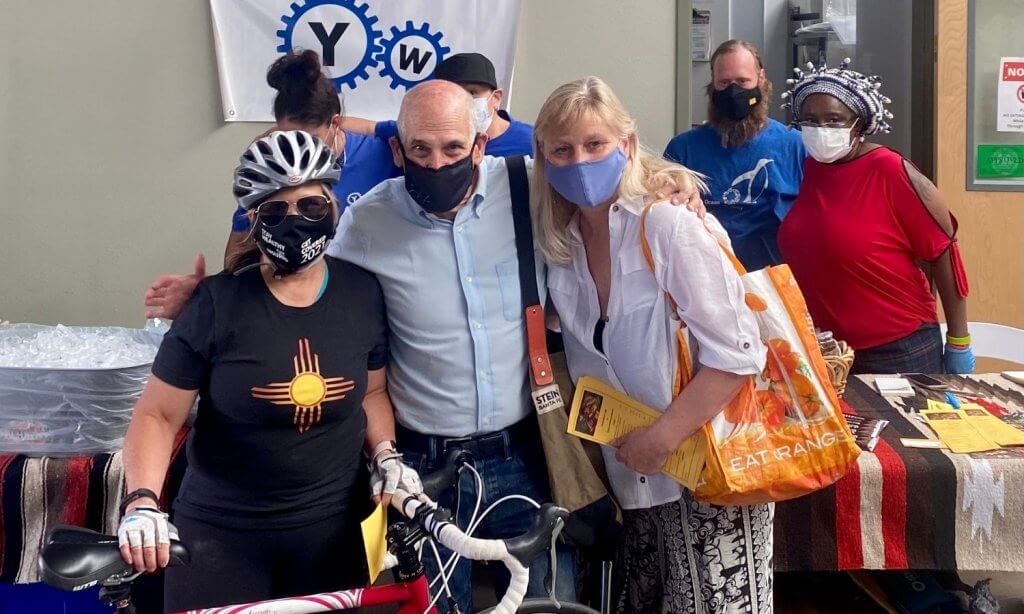 Melynn Schuyler, Executive Director of Youthworks, reflects on how over the many years of its evolution, Youthworks has been responsive to community needs by creating entire business arms that open doors for work experience so young people can gain life skills, discover their passion and pursue their careers. 
"Through my early nonprofit work experiences in Santa Fe, it became clear that there was a systemic gap in services offered in the community for young people, especially those who were not connected to traditional pathways like school, work, family and, more broadly, the expectations of society," Schuyler said. "This 'filling the gap' concept continually surfaced throughout my discussions with trusted partners and in conversation with the young people who were embedded in the community that I was working with on small, disjointed, unpaid, unrecognized community projects."  
The decades of ecosystem building pioneered by this visionary community leader and team have yielded a notable and widely respected program in culinary training which generates income through a cafe and holds a huge presence in the local catering world.  They also have a food truck that frequents the Southside Growers market and has helped to enliven the space, bringing in more people and vendors.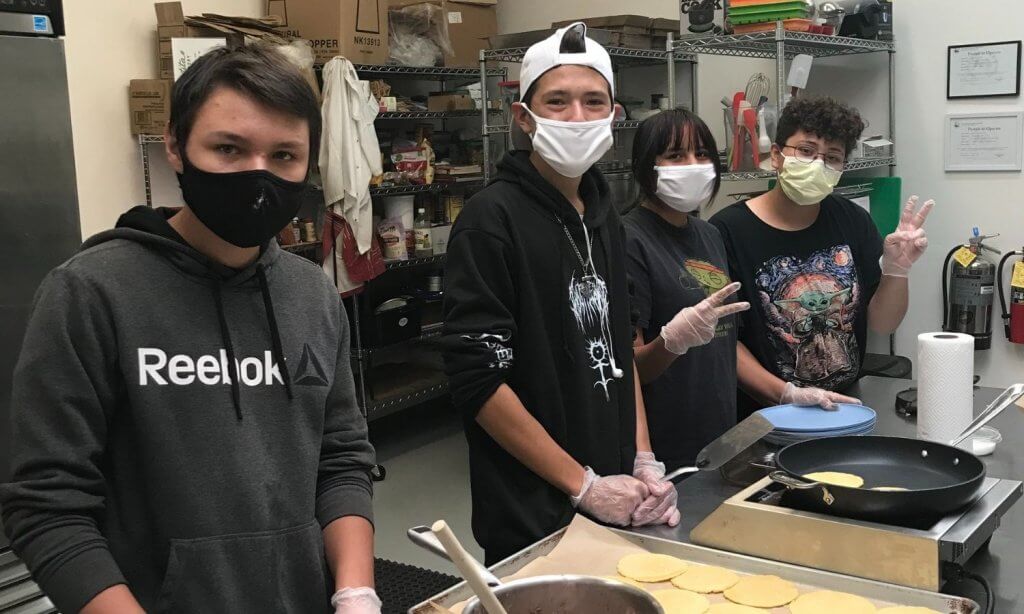 Schuyler noted that, as well as providing training opportunities for the youth and generating income for their programs, the food truck plays a key role in their food distribution efforts, serving meals to the homeless and community members in need. In response to COVID-19, Youthworks prepared and distributed half a million meals in the region through a massive coordinated effort with the World Central Kitchen and several local organizations and agency partners. 
Other emerging and existing programs include farming and food forest training, value-added product and packaging, and a local thrift store with a furniture/household wares restoration training component in response to all of the donations that they have received during the last year and a half.  
Youthworks' story is testament to the life-changing value of investing in entrepreneurial programs for at-risk youth which set the bar for our community's vitality today and into the future!