This interview is part of the "Meet The E3 Durham Team" series, where we'll give you a front row seat into E3 Durham from the perspective of the people at the forefront. Read more about E3 Durham here. 
Dr. Stacey Williams
Senior Director of Impact & Assessment
Forward Cities
Q:
Tell us a bit about you and your role in the E3 Durham program and Durham community.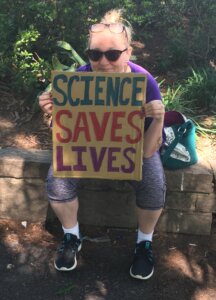 A: With the exception of three years in Baltimore for school, I've lived in Durham since 2006. I joined Forward Cities in 2019 as a Research Manager and am now the Senior Director of Impact and Assessment. For the E3 Durham program I am charged with ensuring all of the important and valuable activities being done are documented per SBA processes and requirements. With a lot of support from our Research Assistant Alice Quach, we monitor the success of our efforts. In addition to SBA reporting, I am frequently conducting interim assessments of what is and isn't working for our clients and then working with our spokes and partners to pivot program efforts in ways where we can better meet the needs of our clients.
Q:
What is your or your organization's deeper why that inspires you to do what you do?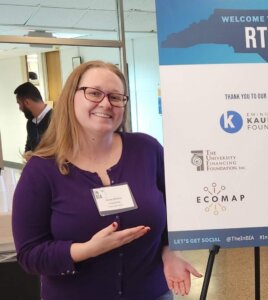 A: Equity first is our motto at Forward Cities. My personal values are truth, justice, and compassion - together these values guide my work and life choices. I spent many years working in the field of public health with a focus on understanding health inequities and working to improve access to health. Time after time, whether I was working on education, mental health, or other indicators of well being, the impact of both systemic racism and economic inequities was at the forefront - driving inequitable access to opportunities for health, prosperity, and longevity. This system of gross injustice was directly contrary to the stories we were taught in schools and many of the narratives presented in the world around us on a daily basis. It's imperative that the truth reaches everyone for us to make progress as a society.
Q:
What is most important to you as we come together to  create a more diverse, equitable, and innovative entrepreneurial ecosystem in Durham?
A: Collaboration over competition between support organizations. The more we work together, the better we can serve the community.
Q:
Can you share a story about something within the Durham entrepreneurial ecosystem that you have found deeply inspiring or motivating?
A: I have really enjoyed the conversations with aspiring and current business owners at our Pull-Up at Provident events. The excitement from folks chasing their dreams is palpable at those in-person events. Their persistence in the face of barriers is inspiring, as is their openness for discussing just how exhausting it is sometimes. It is a vibrant community that shows up to both learn from the E3 Durham program offerings and to support one another in their journey as a business owner.
Q:
Do you have any advice to offer current or aspiring small business owners?
A: Take it one step at a time and appreciate the progress you're making. There are many steps to establishing a business but not all apply to everyone and they don't all have to be completed at once.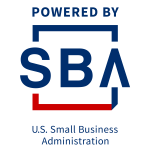 Funded in part through a Grant with the U.S. Small Business Administration. All opinions, conclusions, and/or recommendations expressed herein are those of the author(s) and do not necessarily reflect the views of the SBA.