Kestra's love for travel began in the second grade when her mother took her to visit family in Germany. "My mom always told me 'go out there, experience the world, experience cultures to see what you love, and learn more about yourself.' So I took all her words to heart."
During a life-changing philanthropy trip to Germany, Kestra was able to support refugees who fled war-torn countries, arriving in Germany to find peace and build new lives. "That trip really opened my eyes," she says. The experience taught her that, most of the time we don't fully get to experience cultures and people if we rely on what we see in the movies, or if when we travel we stick to Americanized resorts and excursions. "you have to experience people and you have to experience their cultures to really know about them and to make your own opinions."
These experiences combined with Kestra's love of travel inspired her to create Kestra Jeri Travel where she hosted small group trips to unique destinations where travelers can get a different type of getaway. Kestra Jeri Travel specializes in curating trips that cultivate joy and enlightenment from immersion in cultures, people and languages different from their own!
"The main point is always going to be diving into the local culture, trying the local foods you know, seeing local, traditional dances and just having those experiences that you literally can't get in any other place in the world," she shares. She has several group trips planned this year including trips to Italy, Barbados, Zanzibar, and Tanzania.
Kestra joined E3 Durham earlier this year and has been working with our spokes to improve marketing for her business.
You can learn more about Kestra and her business at kestrajeri.com.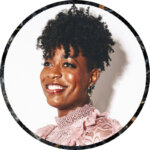 ABOUT THE AUTHOR
Tivi Jones
Hey Awesome Girl
Tivi Jones teaches, consults, and creates to help you make work (and the world) more awesome! Founder of Hey Awesome Girl, a creative agency with a social mission to empower women to become entrepreneurial consultants, she has appeared on PBS, RollingStone, Time, People en Español, and more.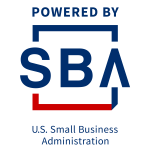 Funded in part through a Grant with the U.S. Small Business Administration. All opinions, conclusions, and/or recommendations expressed herein are those of the author(s) and do not necessarily reflect the views of the SBA.