"The energy in the room was palpable. Tears of joy and relief could be felt in the space, as if to say, 'Finally!'"

Paulo Gregory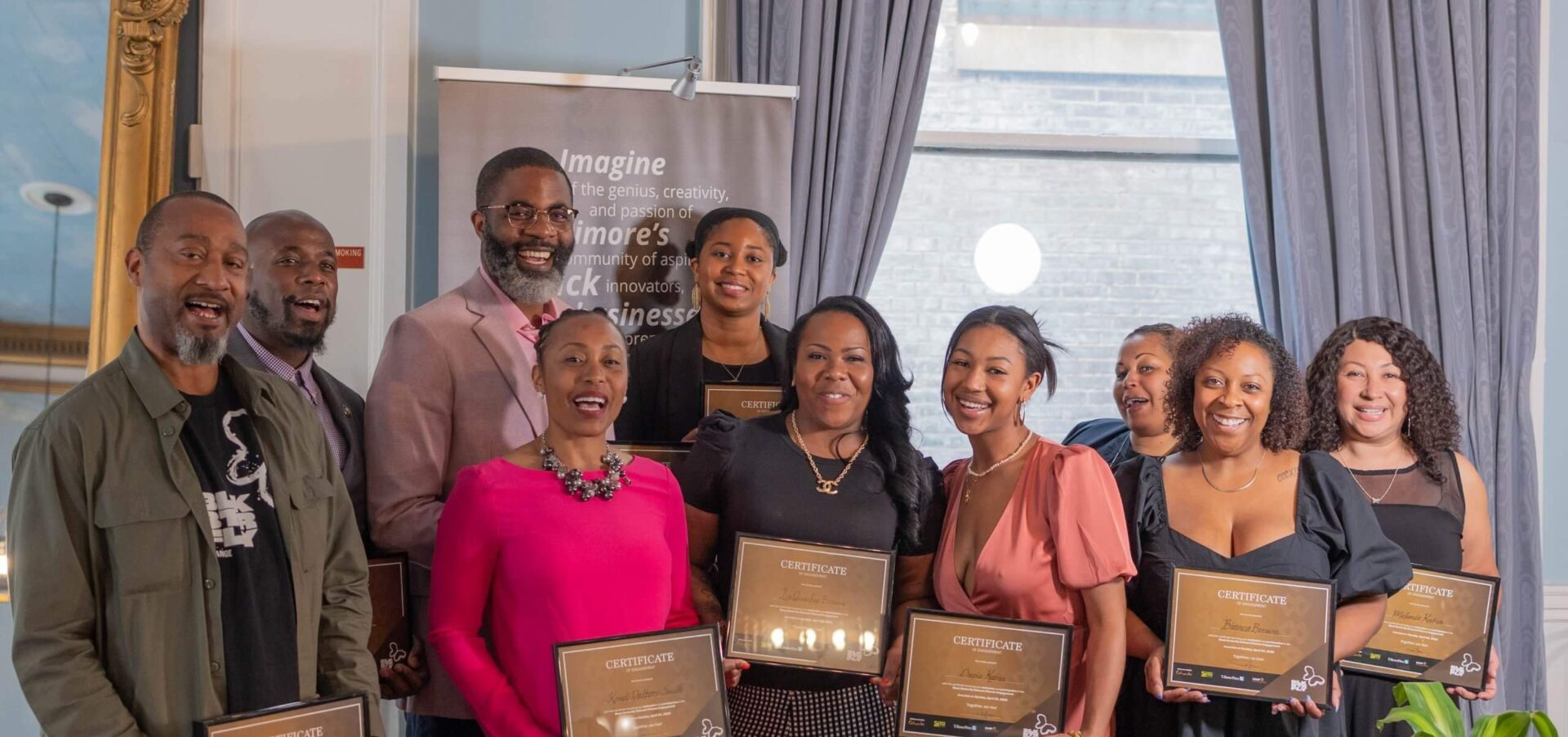 Photo courtesy of Pammela Brown of Lens on the Move 
The Black Butterfly Network in Baltimore is doing incredible things and we are here for it! On Sunday, April 24, 2022 a special "Passing the Flame" gathering took place to celebrate the success of this first cohort while welcoming the next generation of inspiring entrepreneurs into their network. This network goes DEEP with each other and the event amplified the dedicated support, connection, truth-telling, and love that we have observed through their digital storytelling and social media posts for the past 8 months.
ESHIP Baltimore Local Organizer and Cohado® Founder Paulo Gregory operated masterfully on a multitude of levels that led to successful, engaging, strategic, and transformative outcomes for the event.
Passing the Flame was opened with special permission and blessing from Mrs. Barbara Harris, Paulo's 94-year-old mom, who beamed with a humble pride and gratitude for the dynamic and heart-centered leadership style that imbues her son's work. The ceremony closed with a powerful moment where the inaugural cohort members stood facing the next generation, effectively calling them into the circle that is the Black Butterfly Network.
The stellar lineup for the day included conversations with T. Rowe Price Foundation President Dr. John Brothers,  OSI Baltimore Director Danielle Torain, Startup Maryland CEO and ESHIP Baltimore Council Member Mike Binko, Forward Cities President & CEO Fay Horwitt, author of The Black Butterfly: The Harmful Politics of Race and Space in America Dr. Lawrence T. Brown, and network inaugural cohort members Bees Knees Organics Founder Bianca Brown, Ice Queens Snoball Shop "Momager" Melanie Kabia, and Perfect Alignment Realty Owner & CEO Cleaveland Smith.
It is evident that something profoundly special is taking place with the Black Butterfly Network in Baltimore and that this work is already having and will continue to have powerful and positive ripple effects throughout the Baltimore ecosystem. Special thanks to Black Butterfly Network and Exchange's Project Associate Jennifer Yell for all she did to help organize the gathering while helping things run smoothly behind the scenes. Congratulations Black Butterfly Network crew!
Entrepreneur Spotlight
We are delighted to feature Black Butterfly Network Pioneer Cohort Members Debonette Wyatt, Cleaveland Smith, Melanie Kabia, and Dwight Campbell for our entrepreneur spotlight. They were each featured in a recent blog Passing the Flame: Voices United after they shared their testimonials, experiences, and words of support to their network's incoming cohort members during the Passing the Flame Gathering. Click on each of their quotes below to read their full message and story!
Deep Dive with Baltimore Ecosystem Builder Paulo Gregory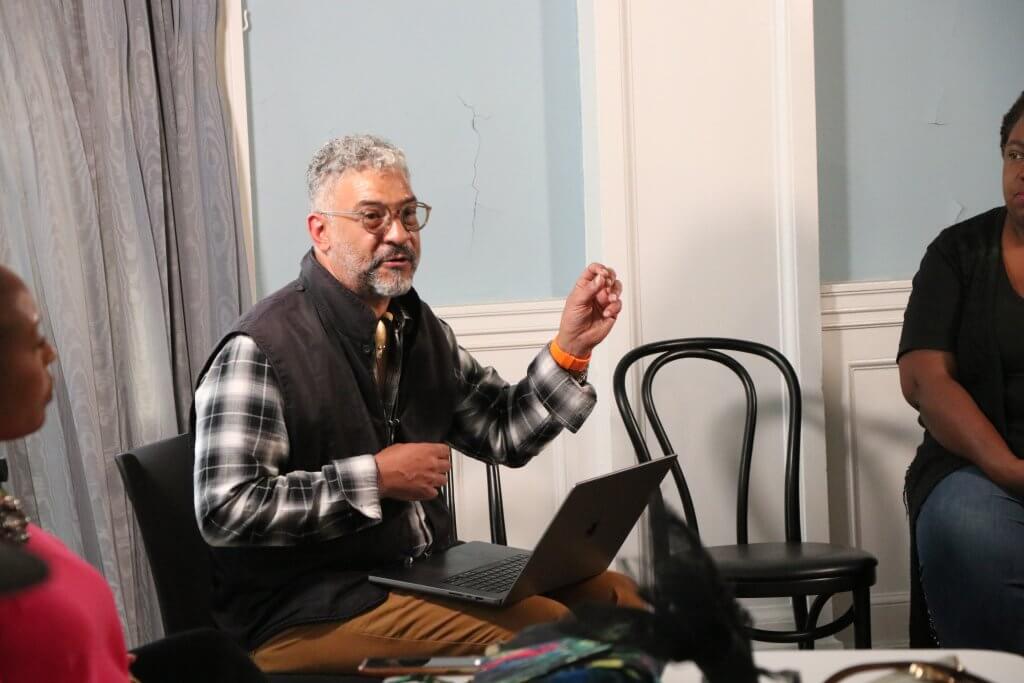 Enjoy this excerpt from our recent article Deep Dive With Baltimore Ecosystem Builder Paulo Gregory below!
Q: WHAT WILL NEED TO HAPPEN IN ORDER FOR YOU TO KNOW THE BLACK BUTTERFLY NETWORK AND EXCHANGE HAS BEEN SUCCESSFUL? WHAT ARE YOUR HOPES, VISIONS AND DREAMS FOR THIS PROJECT?
A: This last weekend we brought on the second cohort, with the first cohort showing strongly to "Pass the Flame" to the second cohort during a private ceremony and celebration. This culminates the first cycle of the Butterfly, proving that our work is already successful. The energy in the room was palpable. Tears of joy and relief could be felt in the space, as if to say, "Finally!"
My hope for this is for this momentum to be sustainable without my hands. This will only be achieved through progressively handing over the wheel to others as we are doing with having initial cohort members serve as Network Stewards — supporting the training of the second cohort — as well has having our initial two funders commit to stewarding us to other potential funders to secure future funding towards sustainability for the Black Butterfly Network.
ESHIP Baltimore Resources and Assets
Curious to learn more about the ESHIP Baltimore Engagement over the past few years? Check out the resources and assets below to explore more completely the stories, research, and other special projects created by the ESHIP Baltimore leadership and council in partnership with the Forward Cities team.
This collection of stories offers a dynamic history and review of the ESHIP Baltimore engagement from the beginnings of the council through the BBN launch and beyond. The comprehensive catalog includes stories that have placed a spotlight on the council members' initial relationships, uplifted innovative efforts of Baltimore Black entrepreneurs, and shared the voices of BBN members and the local ESHIP leadership. >>>Explore the catalog
This research brief is a synthesis of the most recent publicly available data on the community's entrepreneurial ecosystem paired with additional survey data collected by Forward Cities, the implementation partner of the ESHIP Communities initiative. This document was created with the intention to inform ESHIP Communities' stakeholders as they developed localized efforts to create a more equitable entrepreneurial ecosystem. >>>Read the report
The Truth Telling Project serves as a documentation of the history, present, and future for Black entrepreneurs in Baltimore. The current video log shares the perspectives of some of the dynamic and committed ESHIP council members who have leaned into this work of how we will work collectively to "cultivate the creativity, innovation, and leadership of Black Baltimore as a model for thriving equitable entrepreneurial ecosystems of the future".  >>>Learn more