Hosted in the Black-centric co-working space at Provident1898, the Pull-Up at Provident convening series is a facet of the E3 Durham Community Navigator Pilot Program that was launched earlier this year to reduce barriers to underserved small business owners in the Durham community. Aimed at supporting Durham-based founders and entrepreneurs at every stage of their business journey, the free, monthly event takes place on the first Wednesday of each month. It features business counseling sessions, workshops on a wide variety of business-related topics, and opportunities for networking with not just other entrepreneurs in the Durham community but with support organizations that exist to help small businesses thrive.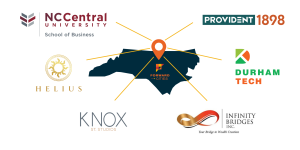 Utilizing a "hub and spoke" model with Forward Cities as the lead organization or "hub," and trusted local, community-based organizations as "spokes," E3 Durham helps small businesses access the support, resources, and opportunities they need. Spokes include the following Durham-based organizations: Durham Tech Small Business Center, Helius Foundation, Infinity Bridges, Inc., Knox St. Studios, North Carolina Central University School of Business, and Provident1898. Forward Cities is one of only 51 organizations across the country selected as a grantee of the U.S. Small Business Administration's (SBA) Community Navigator Pilot Program to pilot this model aimed at reducing barriers for underserved entrepreneurs and small business owners. The City of Durham and Durham County both serve as strategic partners for the project, providing institutional expertise, network support, and guidance to align and integrate opportunities and resources.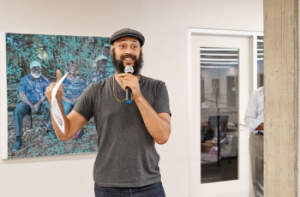 E3 Durham's hub and spoke model offers a unique approach in that entrepreneurs are connected to not just one organization, but to a network of experts who know and understand our small business ecosystem. Rather than trying to navigate the journey alone, each entrepreneur receives customized, cohesive support from a hub that will assess their needs and connect them to the spokes and partners that will provide the resources and guidance to fit the needs of their business stage and goals. Local Navigators — individuals who already have extensive relationships in the community and have established credibility as trusted advisors — recruit and support entrepreneurs and small business owners through services focused on Connections, Convenings, Counseling, Capital, Care, Civic Supports, Communications, and Coordination. This robust, connected network provides the means to build a more diverse, equitable, and innovative entrepreneurial community in Durham where all entrepreneurs can thrive. 
Fostering Connections
Pull-Up at Provident welcomes Durham-based small business owners and founders in all stages of their business journey to connect for networking, learning, and support. These convening events create an environment where entrepreneurs can turn to one another for knowledge and advice, and to gain access to relationships that will help them grow their businesses.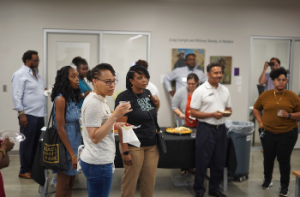 While enjoying music and light refreshments in the networking space, participants gain the resources they need to take their business to the next level.
Information tables are hosted by identified organizations within the community that play a vital role in supporting entrepreneurs through capital, technical assistance, and counseling. Entrepreneurs are also invited to set up tables that are prominently displayed in the gathering space to sell their products or promote their services. Organizations that have hosted tables at previous events include Carolina Community Impact, Carolina Small Business Development Fund, withco, Triangle Artworks.
Sharing Learnings
Each Pull-Up at Provident event features two optional hour-long workshop sessions where the E3 Durham spoke organizations engage event-goers in dynamic, interactive discussions on a wide range of business-related topics.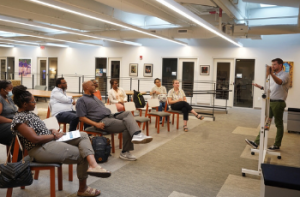 Sessions include a choice of three topics catering to aspiring and/or existing entrepreneurs and allow participants to grow their skills and capacity in core areas of business operations and marketing. 
Having attended The Power of Strategic Planning workshop presented by Helius Foundation at the June event, Derek Williams, owner of Simple Haven, LLC, shares that his biggest takeaway is "I should keep things simple when setting my goals and use a system, like Trello, to track progress. A system like that can be helpful in making sure I'm continuously making progress and working towards the true priorities I have versus the many things that need to get done." Derek was drawn to the Pull-Up at Provident event because he was curious to see what programming was being offered and hoped to obtain some new knowledge about operating a small business.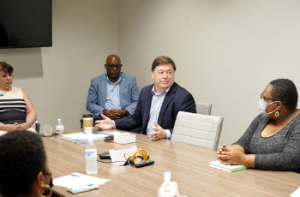 "I was able to get some really good tips on strategic planning, as well as guidance on when one should think about switching to an accounting system."  
Each workshop series also includes a panel moderated by Patrick Rodriguez from the U.S. Small Business Administration that includes representatives from three local lending institutions presenting relevant information and materials for how entrepreneurs can access their services.
Offering Support
Entrepreneurs have the option to attend 30-minute, one-on-one financial, entrepreneurship counseling sessions before each event at Provident1898, from 1:00 - 5:00 pm with LaTasha Best-Gaddy of Infinity Bridges, Inc. These free sessions offer an opportunity for new or existing entrepreneurs to come as they are and get their questions answered by an expert.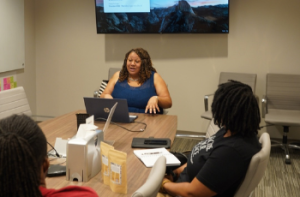 A transformative leader focused on raising the next generation of business owners, LaTasha is available to assist with topics such as money management, business counseling and more. During these one-on-ones, entrepreneurs are also able to have their questions answered about the E3 Durham program and register on-site.
E3 Durham is built on a foundation of a connected network of entrepreneurial supports and the Pull-Up at Provident convening series brings it all together in one place. Having shared spaces that foster connections and provide an intersection between entrepreneurs and the community built to support them is crucial to maintaining a healthy entrepreneurial ecosystem. 
In addition to Pull-Up at Provident on the first Wednesday of each month, virtual workshops are also offered on the third Wednesday of every month. These sessions are free and open to everyone.
Register for the upcoming Pull-Up at Provident event on August 3, 2022 and check back on our event calendar frequently for future events!
If you would like to learn more about E3 Durham or discuss how you can help, please reach out to us at e3durham_marketing@forwardcities.org.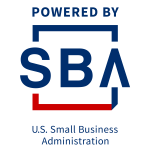 Funded in part through a Grant with the U.S. Small Business Administration. All opinions, conclusions, and/or recommendations expressed herein are those of the author(s) and do not necessarily reflect the views of the SBA.