ESHIP RIO GRANDE ENGAGED GRASSROOTS AND ENTREPRENEUR LEADERS
IN A COLLABORATIVE EFFORT TO GROW TRUST, CONNECTIVITY, AND COMMUNITY ENGAGEMENT ALIGNED AROUND THE FOOD AND AGRICULTURE SECTORS, LARGELY IN NORTH CENTRAL NEW MEXICO.
This work was initially focused across a geographic area that includes Albuquerque, Santa Fe, Los Alamos, and Española, and expanded to include statewide partnerships across New Mexico as well as regional pilot programs in the Pueblo of Zuni/Navajo Nation and North Central New Mexico. 
Food Community Navigation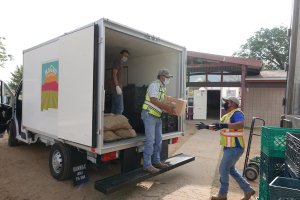 ESHIP Rio Grande launched a Food Community Navigation project to engage with 20 rural growers in two distinct regions of the state: Pueblo of Zuni/Navajo Nation and North Central New Mexico. Food Community Navigators work with farmers in each region and build bridges for them to better access organizations that provide agricultural resources. This work aimed to increase opportunities for nutrient dense, culturally appropriate food to be grown and circulated within the state by supporting New Mexico farmers and was guided by community partners and the ESHIP Rio Grande council (our volunteer council that included entrepreneurs, grassroots leaders and other vital food and agriculture community leaders). 
The Food Community Navigation project aimed to connect agricultural entrepreneurs, farmers, and ranchers, to resource providers based on each operation's unique needs. This testimonial film documents pilot participant experiences and the need for food community navigation services.
Santa Fe County Food Community Navigation. Video from Agrigate of Santa Fe County.
A Food Community Navigator served as a referral, networking, and relationship building specialist who connected farmers and ranchers to a diverse set of agricultural resources and business services. By using the tools and resources provided by the ESHIP Communities Rio Grande, the Navigator's own professional connections/network, and by elevating the assets in the regional agricultural community, the Navigators helped to create opportunities for farmers/ranchers and agricultural entrepreneurs to succeed in their farming endeavors.
If you are interested in participating in future food community navigation services, please contact agrigate@santafecountynm.gov.
GREEN FIRE TIMES
We are grateful for the unique partnership that was formed between the ESHIP RG council and The Green Fire Times — a local publication, that "provides a platform for community members and organizations to share stories of hope and helps nurture the cultures, livelihoods and lives of people, including those in rural communities, by linking education with jobs and highlighting the creation of a workforce with skills increasingly in demand." ESHIP Rio Grande local director Erin Ortigoza and council members including David Sundberg, Isabelle Jenniches, Lucy Foma and Pam Roy contributed to one or both September/October 2020 and 2021 editions, with Ortigoza also serving as Guest Associate Editor for the September/October 2020 issue. 
Learn more by reading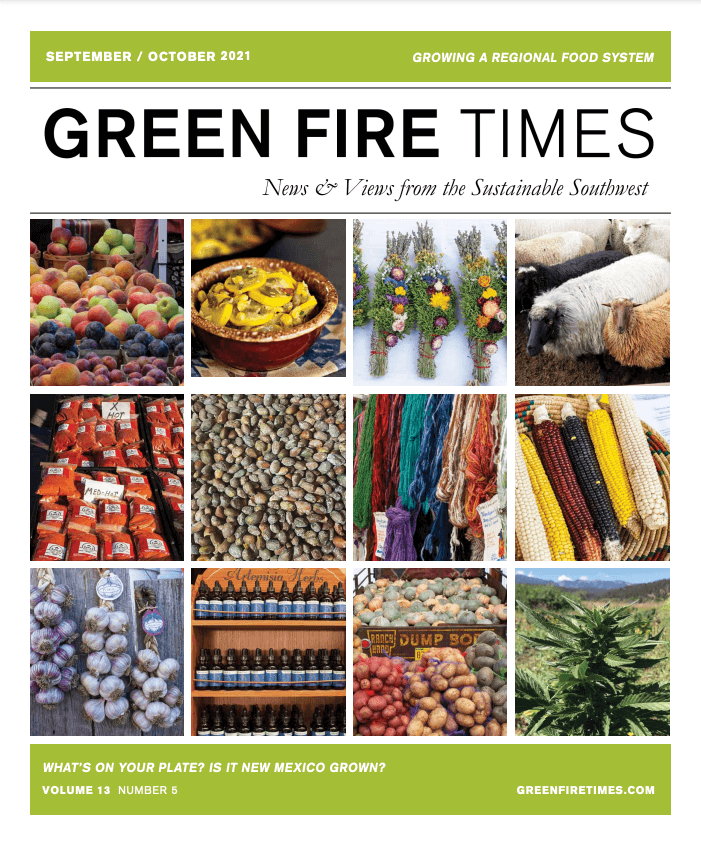 Meet Our Council
Get to know the power behind the work! Meet our group of council members who made our local efforts happen.
Erin Ortigoza
ESHIP Rio Grande Local Director
Erin has been involved with food community planning and development in a variety of capacities for over 15 years. Through her previous work as the senior planner at Santa Fe County, Erin was responsible for creating the Santa Fe County Agriculture and Ranching Implementation Plan. She also coordinated numerous agricultural demonstration projects and the AgriGate of Santa Fe County, an online clearinghouse of food and agricultural information designed to support food access and networking opportunities in the region.
Before coming to Forward Cities, Erin was also the co-owner of Ancient Waters Farm, her family farm in La Madera, New Mexico, from 2012 through 2017. She is passionate about facilitating collective work supportive to a rich and resilient entrepreneurial environment for the food and agricultural community of New Mexico.
ESHIP Rio Grande Local Director, Erin Ortigoza, Discusses Food Agriculture, Hunger and Economic Development
Listen in as ESHIP Rio Grande Local Director, Erin Ortigoza, speaks with a community partner Michael Venticinque of the New Mexico Farmers' Marketing Association on The Richard Eeds Show.
They weigh in on the importance of regional collaboration to maximize every grower's ability to fully access local and regional markets, emphasizing access to resources and food safety training for diverse communities to better balance supply and demand for New Mexico grown produce.
ESHIP Rio Grande Council Members React to Newly Released Food Asset Survey
ESHIP Rio Grande Council conducted an exploratory study about the storage and transportation capacity across the state to inform the work. They sought detailed information about storage availability, backhaul capacity, transportation variability, and how the Covid-19 pandemic has affected the local food supply chain.
VIEW PRESENTATION OF RESEARCH HIGHLIGHTS
The purpose of the Research Summary is to inform the local council on the latest ecosystem data available as they support and form current and future pathfinder projects.
This Kauffman Foundation initiative was led by a collaborative council of individuals who represent different stakeholders from across the community. Forward Cities managed the implementation of this effort as a grantee of the Kauffman Foundation.