This story is adapted from the E3 Durham e-newsletter, a monthly newsletter that features updates on the efforts of our community's incredible entrepreneurs, upcoming events and workshops, and news from around the Durham Community. Stay up-to-date by subscribing to our monthly E3 Durham e-newsletter.
Building the World You Hope to See
They say righteous anger is a powerful motivation, and Ruben Watson might agree. As author and creator of Watson Family Literacy, Ruben works to improve literacy for children through multicultural books, events, and more, but his journey began in the aisle of a big-box bookstore.
"I started upset," Ruben says with a laugh. "I was celebrating Kwanzaa with my family, and I wanted some children's books with African-American characters." Despite the breadth of books in the popular bookstore, he only found one children's book featuring Black main characters.
After having an unsuccessful conversation with the store manager, he went home to vent to his wife, who advised him to write a book for families like theirs.
Kickoff Black History Month
with us at PU@P!
January 4th Pull-Up at Provident event.

Start Black History Month off strong with a renewed focus on doing the work to start and grow equitable businesses in Durham.
Join us at Pull-Up at Provident on Wednesday, February 1, 2022 at 5pm. There will be opportunities to connect around topics exploring the future of Black entrepreneurship in Durham, so come prepared to get DEEP!

P.S. We heard you! We value your feedback and have made a few changes to better fit your needs, including more time for networking and a reduced workshop selection. View the updated format and agenda below!
*NEW Agenda*
5:00 pm - 8:00 pm Networking
6:15 pm Greeting & Introductions
6:30 pm Workshops
February's 6:30 pm Workshop Session features:
| | |
| --- | --- |
| Book a 30-minute, one-on-one financial, entrepreneurship counseling session. Sessions are free and available before each event at Provident1898, from 1 - 4 pm. Sign up for a session on Calendly. | |
Learn a bit more about this month's Workshop presenters, Infinity Bridges, Inc. and NCCU School of Business.
"When we share our stories, and learn from each others' lived experiences, we are creating more connected and cohesive communities."
- Michelle Benham
E3 Durham Entrepreneur
of the Month
Virginia George, owner of Crafts & Drafts NC. Photo courtesy of craftsanddrafts.com.

Born out of a dream of a place that combined her love for community, craft brews, and creating handmade items, Virginia George opened Durham's only DIY bar, Crafts & Drafts NC in 2019.
Crafts & Drafts NC "seeks to make crafting a fun and stress-free experience for busy adults. We believe in trying new things and in fostering a relaxed 'come as you are' atmosphere for everyone to explore the artistic, imaginative side of themselves."
Want to be featured as an E3 Durham Entrepreneur of the Month?
I've Got My Brand and My Website...Now What?
Join website expert Derek Hairston January 26th, 11:00 am - 1:00 pm at the Durham Tech Small Business Center Chesterfield Building (701 W. Main St. Durham, NC) for a deep dive into the various marketing tactics you can use in your business to increase awareness, drive traffic to your website, and create an implementation strategy. Register here.

The Black Business Gala
On February 4, 2023 from 6:00 - 10:00 pm, the Greater Durham Black Chamber of Commerce invites you to join us at our Annual Black Business Gala as we celebrate the outstanding and continuous history of Black business achievement in Durham, NC. The 2023 Black Business Gala will honor a Woman of the Year and Man of the Year. The GDBCC also awards three businesses at the Black Business Gala, an emerging business of the year, a long-standing business of the year, and a community organization of the year. Register here.

Veteran Small Business Certification | Through this new SBA program, certified veteran-owned small businesses and service-disabled veteran-owned small businesses can compete for set-aside government contracts. The program will be SBA's primary certification vehicle for all veteran-owned small businesses and service-disabled veteran-owned small businesses, important classifications that enable those businesses to qualify for sole-source and set-aside federal contracting awards.
NC IDEA's Spring 2023 Grant Cycle | Whether you have just launched a startup or are looking to grow and scale your company, NC IDEA has resources that can help in the success of your journey when and where you need it most.
Early stage, growth-oriented companies can apply for one of two different NC IDEA grants:
NC IDEA MICRO awards $10K project-based grants to young companies looking to validate and advance their idea.

NC IDEA SEED offers $50K grants to early stage companies, often the critical funding they need to scale faster.



*** Note: Applicants may only apply to either MICRO or SEED (not both) during the grant cycle.***
Grant Application Opens January 30th. Apply by February 27th at 5:00pm EST.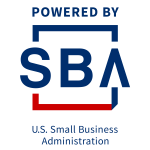 Funded in part through a Grant with the U.S. Small Business Administration. All opinions, conclusions, and/or recommendations expressed herein are those of the author(s) and do not necessarily reflect the views of the SBA.